Pumpkin Cheesecake Gingerbread Trifles
This shop has been compensated by Collective Bias, Inc. and its advertiser. All opinions are mine alone. #SKSHarvest #SeasonalSolutions #CollectiveBias
Hey guys!!! As soon as September 1st rolls around my house my instantly decorated in fall decor, and the house is filled with the smell of pumpkin candles.  I start cooking more warm comforting meals, and all I can think about it baking.
I also love to stock up on jars come fall, I use them for everything!!  I bake in them, serve desserts in them, fill them with candy to set around the house, package up presents, use them as decor, I mean really there is a million things you can do with glass jars.
I also love online shopping because I can do it in my pajamas lol.  So of course I buy all my jar needs online.  I love to whip up a hot mug of pumpkin spice coffee every fall and sit down to order all the jars for the upcoming fall/winter season.  I always go to SKS Bottle and Packaging to do my jar shopping.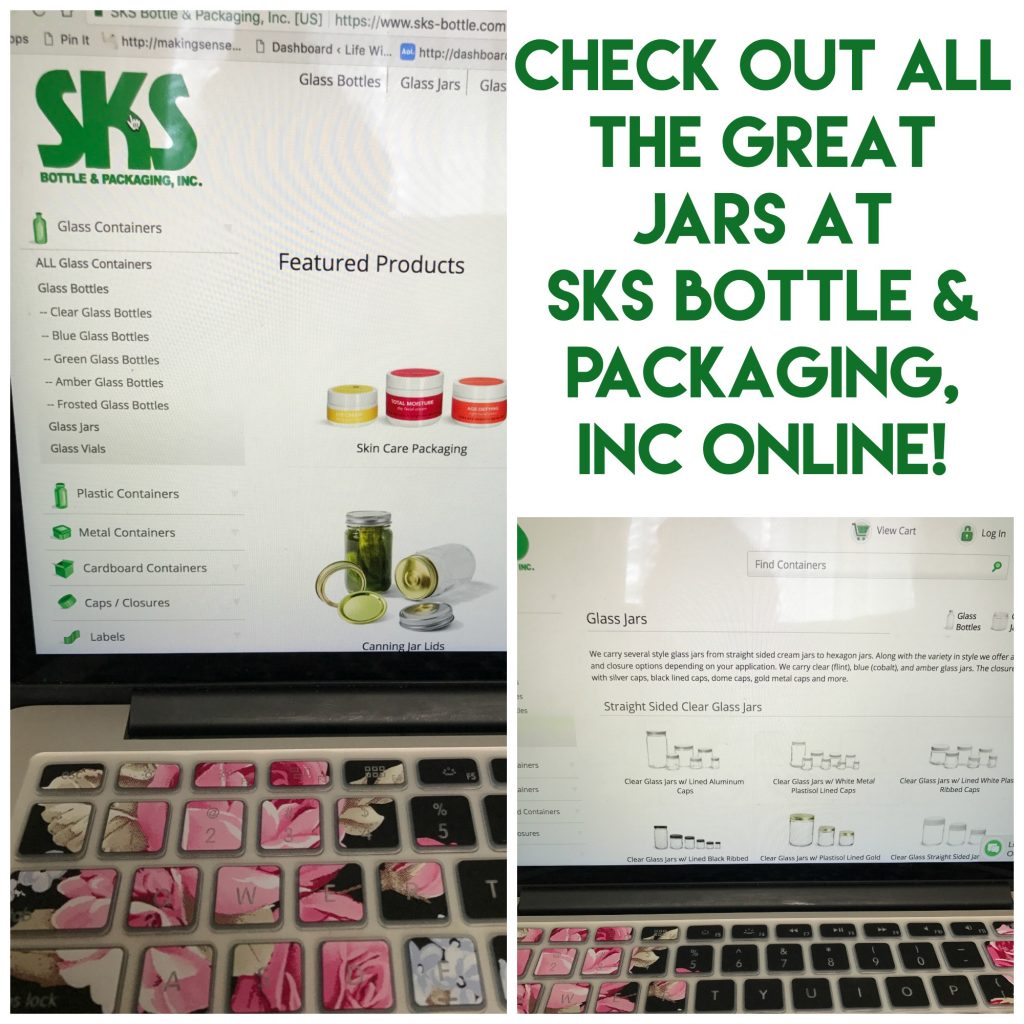 Hover over this image to shop the jars I used!
I love their SKS Clear Straight Sided Jars because they are the perfect size for individual desserts!
SKS Bottle and Packaging was founded in 1986 and supplies a wide variety of glass, plastic and metal containers, as well as caps and closures, so I can get every kind of jar my heart desires (and that is a lot lol).   SKS has over 6,000 containers and closures offered online, from blue, amber and clear glass bottles, to green, amber and natural plastic bottles and jars, so they always have what I need whether I am packing up desserts for gifts, ones for crafts, or even ones I need specifically for home decor.  I could browse this sites for days!
Today I am going to show you one of my favorite things to make and package up in these pretty jars I got.  My Pumpkin Cheesecake Gingerbread Trifles scream fall, they look like fall, they taste like fall, the smell like fall, basically I have bottled up fall in one perfectly portable dessert.
Pumpkin and gingerbread go together so well and you can whip up the pumpkin no bake cheesecake filling while the gingerbread makes making this dessert super quick.
Pumpkin Cheesecake Gingerbread Trifles
Ingredients
1 box gingerbread mix, water and eggs according to box directions
2 cups canned pumpkin pie mix
5 ounce box of vanilla pudding
8 ounce package softened cream cheese
2 cups milk
Instructions
Prepare and bake gingerbread according to box directions.
Mix the softened cream cheese with the pumpkin.
In another bowl mix the vanilla pudding with the milk and chill to set (5 minutes)
Stir together the cream cheese mixture with the pudding until it is all well blended.
Place in fridge until ready to use.
After the gingerbread is cooled cut into small squares.
Place gingerbread down the bottom of a SKS jar.
Then top the gingerbread with a pumpkin cheesecake layer.
Repeat till jar is filled.
Top with a lid, ribbon and fall leaf.
Keep refrigerated.
I layer the gingerbread and pumpkin cheesecake before popping on the lid and decorating with a simple ribbon and leaf.
These are fabulous to take to a party, serve to guest as dessert or just hand out to friends and family to welcome the fall.
So head over to SKS Bottle and Packaging and pick up some jars for yourself and make this delicious dessert to share with everyone!  The best part is after the yummy trifle is gone they will have their own jar to use as decor or a fun craft!