Smoky Cheddar Burger Pasta
"Post sponsored by Mirum but all opinions are my own. "
Hey guys!!  It is fall!  My favorite season!  It is also the season where we are super busy!  Back to school time, the holidays, things just get crazy!
Some nights I just want something quick that everyone will love.  And now that it is cooler I also want something warm and comforting.
When I was shopping at Walmart I found just the thing!  These new Marie Callender Family Recipes looked so delicious I could not wait to try them!
I got a few of them because I know that coming from Marie Callender it is going to be delicious!
The first one I tried was the Smoky Cheddar Burger.  It was so easy to prepare, even with a baby pulling at my legs I was still able to get this dinner fixed.
A pound of hamburger was all I need to make this delicious cheesy pasta.
It cooks up in no time and was so creamy, cheesy and comforting, just what this chilly night called for.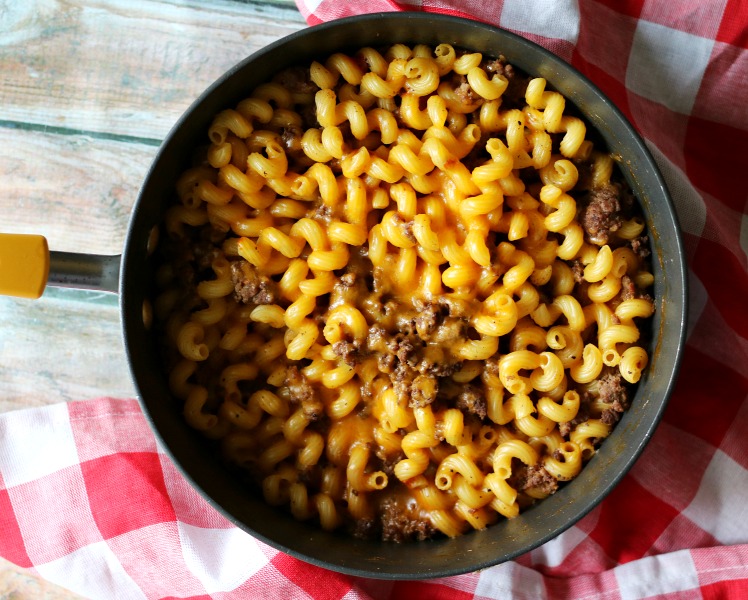 The best part?  My whole family loved it!!  Anytime I can make a meal that everyone likes I feel like supermom!
I added a sprinkle of cheddar cheese to the top of ours but what is so great about all of these Marie Callender family meals is that they are perfect for adding in your own touch.
With great flavors like Zesty Tomato, Creamy Alfredo, Parmesan Garlic, and Homestyle Stroganoff they make the perfect base for you to add on to.
Now my kids can be picky so extra cheese was all they would go for but I can only imagine how great peas, spinach, zucchini, asparagus, bell pepper, broccoli, carrots, cherry tomatoes and even mushrooms would be in these dishes.  Just the perfect pop of freshness to make these meals truly your own.
Peas and carrots would be wonderful in the Zesty Tomato, spinach would be fabulous in the Creamy Alfredo and of course fresh mushrooms would be amazing in the Homestyle Stroganoff!
Quick, delicious, easy dinners that the whole family will love?  We hit the jackpot with these Marie Callender Family Meals!
Speaking of jackpot right now Marie Callender has a sweepstakes going on and you can enter to win $4000 in prizes!!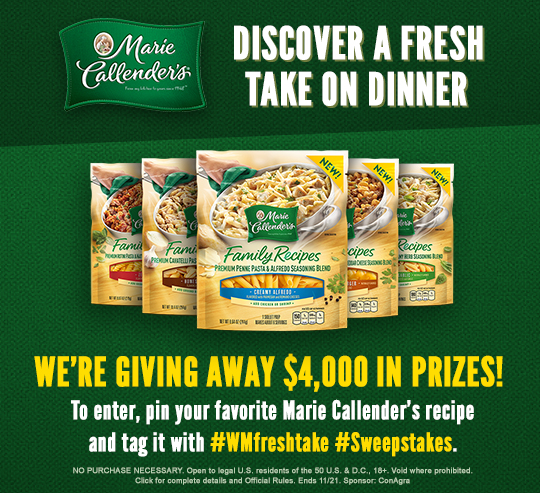 Marie Callender's Discover a Fresh Take on Dinner Sweepstakes