Holiday Help with Pampers and CVS
The holidays are here!!!  Holidays can be stressful enough without the worry of running out of diapers or wipes.  Thankfully CVS carries all your Pampers needs.  There is always a CVS just around every corner and you can pop right in, grab your diapers (and probably a few other goodies) and be out in no time!
Dean is 4 now and he is potty trained, so he does not wear diapers during the day but at night I put his little butt in Pampers because he sleeps like a rock and while he wakes up dry 6/7 mornings there is that one morning he wakes up and I am thankful I put a diaper on him.
Since Daddy works nights I let Dean sleep in the bed with me, only he doesn't sleep in the bed the traditional way.  He sleeps across the top of the bed on all the pillows.  If he was to have an accident it would ruin all the pillows.
Thankfully with Pampers I do not have to worry, they keep him dry all night.  I used to put him in another brand toddler diaper but one day I grabbed Pampers Easy Ups and I was soo impressed.  There was a noticeable difference, they fit much better, were much thinner, much softer and we haven't had one leak out the side which was quite common with the other brand.
I was at CVS the other day to pick up a pack and noticed their Pampers Cruisers came in size 5 so I grabbed those and they are amazing!!  So thin and incredibly soft.  While there I also grabbed a pack of Pampers Wipes.  We use them for everything!  Even if you don't have a little one in diapers, wipes are great to have to hand to wipe faces, hands, I even use them to clean spills off clothes when we are out and about.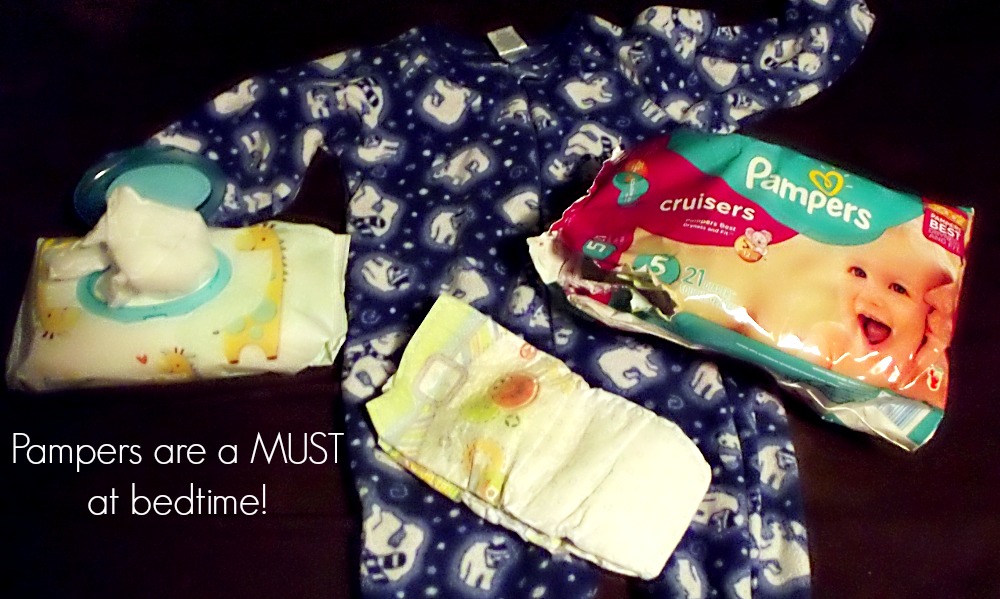 Did you know Pampers has recently come out with new innovations in their diapers and wipes, which are all carried at CVS?
So this Christmas save a little cash and stop by CVS for their great prices on Pampers amazing diapers and wipes!
I got a little holiday gift for one of you!!  Enter below and I will send you a coupon for a free pack of Pampers Diapers and a free pack of Pampers Wipes!  Who doesn't love free diapers?!?  Enter below to win :)  Happy Holidays!

a Rafflecopter giveaway
I was selected for this opportunity as a member of Clever Girls Collective and the content and opinions expressed here are all my own.