Apply, Repeat, Protect with Walgreens this Summer!
I was asked to participate in the #ApplyRepeatProtect campaign, sponsored by Walgreens. Although I have been compensated, all opinions are my own.
Hey guys!  So summer is here and it is in full swing!  The days are super hot and while all I want to do is plant myself on the sofa in the AC, but my two little boys have other ideas :/
They always want to be outside swimming, running anything that involves me leaving the comfort of Netflix to enter the desert wasteland like heat otherwise known as the middle of July.
So of course we head out but I take my precautions first.  My boys were blessed/cursed with milky white skin prone to turning red if they stand too close to a window, so I make sure to lather them up in sunscreen.
As you can imagine day after day, lather after lather all that sunscreen adds up pretty quickly.  That is why I am so glad this year I discovered Walgreens brand suncare.
With affordable price and protection I trust from Walgreens brand, my little ones are free to be outside as much as they want!
In all seriousness skin protection in the sun is so important and even though I'd probably prefer a root canal over the the task of trying to lotion up my toddler it is something we take very seriously.
For Dean and I we use Walgreens Clear Zinc Broad Spectrum SPF 50 which is water resistant!! Amazing! It goes on clear and it is non-greasy, both of which makes it a lot easier for me to convince Dean to put it on.
Now for my baby Sam I am so happy Walgreens makes Baby Sunscreen!  It is also SPF 50 and water resistant up to 80 minutes (I do not want to be in that heat for more than 80 minutes lol).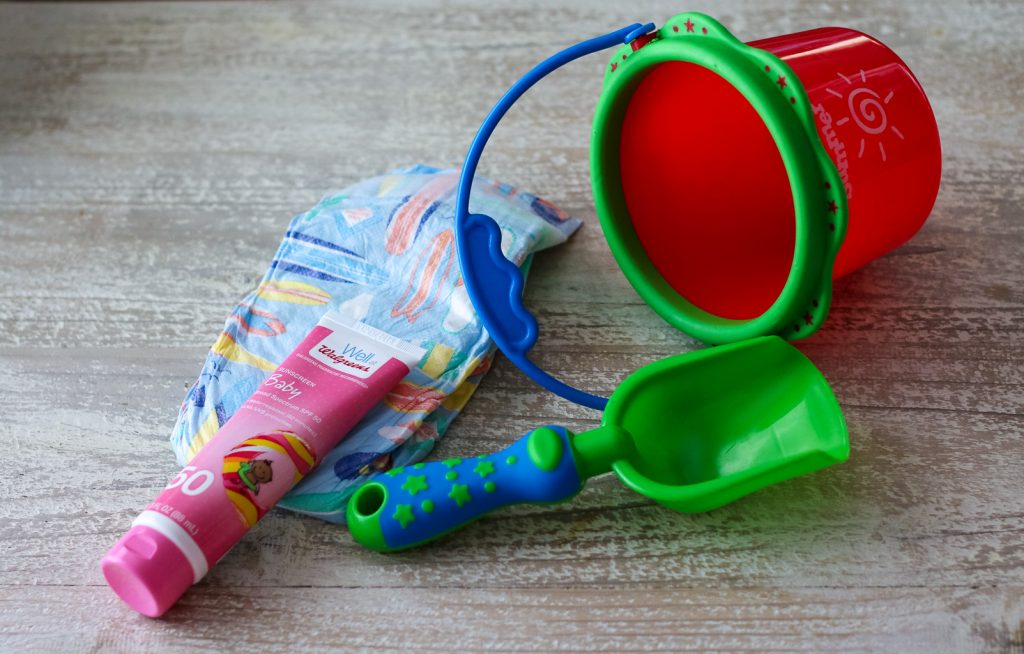 They also make amazing Sheer formulas and moisturizing formulas, Walgreens has you covered this summer, literally.
Of course protecting your skin when you are out in the sun is super important but you also have to stay hydrated and my favorite way to do is smartwater, it is my go to for when I am feeling the heat and need to rehydrate!
Right now at Walgreens you get $1 off coupon for Balance Rewards members when you buy one smartwater and one Walgreens brand suncare item.  With this awesome deal you are more than ready to hit the pool or hit the beach and be protected inside and out!
Have fun this summer, stay hydrated and protect your skin!!
This is a sponsored conversation written by me on behalf of Walgreens. The opinions and text are all mine.