25 Best Slow Cooker Soup Stews and Chilis
This list has the best slow cooker soup, stews and chilis.
Perfect for the cooler weather this list of 25 Best Slow Cooker Soup Stews and Chilis has some of my favorite cozy slow cooker recipes.
The weather is getting chilly and there is nothing more I love than a cozy, hearty dinner on those cold nights. As soon as the temperature drops I pull out my slow cooker to make all sorts of delicious cozy dinners. This list has 25 of the absolute best slow cooker recipes for soup, stews and chilis. Of course all of these recipes are delicious and make incredible leftovers. Most of these recipes are even great to store the leftovers in the freezer to pull out next time you want a warm dinner.
This Slow Cooker Buffalo Chicken Chili is a perfect blend of chili and buffalo chicken dip. Full of flavor and perfect for chilly nights this chili combines tender chicken and beans with a creamy buffalo sauce. Top this with a little cheese and you have a fabulous hearty dinner everyone will love.
This Slow Cooker Cube Steak Chili is the perfect delicious weeknight dinner that is budget-friendly and perfect for the Fall! A perfect chili base full of beans cooks up with cube steak which takes it above and beyond your normal chili. The cube steak cooks up nice and tender and gives you nice chunks of beef in the chili. This is my new favorite way to make chili.
This Slow Cooker Beef Stroganoff Soup is a delicious and cozy meal you will want when those colder months roll around. Tender bites of beef, savory mushrooms and noodles all slow cooker in a delicious broth that is finished off with sour cream. This is always a hit.
This Slow Cooker Bacon Cheeseburger Soup is a crowd pleasing hearty soup full of ground beef, potatoes and bacon in a thick cheesy soup. Top this with more bacon, cheese and scallions and you have a soup perfect for those chilly nights.
Slow Cooker Cheesy Potato Ham Soup is our favorite soup when the weather starts to get chilly and you want something warm and comforting. This is also the perfect way to use up leftover ham around the holidays. Potatoes, ham, onion, cook in chicken broth before getting creamy with cream cheese, evaporated milk and cheddar cheese. I like to top it with scallions, more cheese and some fried ham pieces. Such a cozy meal.
This Poor Man's Stew is a delicious, comforting, hearty and budget friendly slow cooker meal. Ground beef, potatoes and carrots slow cook in a savory tomato base. This is always a family favorite.
This Slow Cooker Chili Mac is a family favorite classic. Rich, hearty chili slow cooks all day before getting lots of melty cheese and noodles mixed in. This is flavorful, delicious and always a hit.
This Slow Cooker Cincinnati Chili is so delicious! A copycat for that famous Skyline Chili. This chili is fabulous served over spaghetti noodles piled high with shredded cheese, and makes an amazing hot dog chili. This chili has a few surprising ingredients that gives it that signature flavor.
Crockpot Corn Chowder from The Salty Marshmallow.
SLOW COOKER CREAMY CHICKEN AND CORN SOUP from Bites with Bri
7 CAN TACO SOUP WITH RANCH DRESSING MIX from Bites with Bri
Slow Cooker Pozole from Tastes Better From Scratch
Slow Cooker Chicken Enchilada Soup from Tastes Better From Scratch
Slow Cooker Butternut Squash Soup from Little Sunny Kitchen
CROCKPOT WHITE CHICKEN CHILI from Two Pink Peonies
COPYCAT WENDY'S CHILI IN THE CROCKPOT from Two Pink Peonies
Easy crockpot potato soup with frozen hash browns from Crockpots & Flip Flops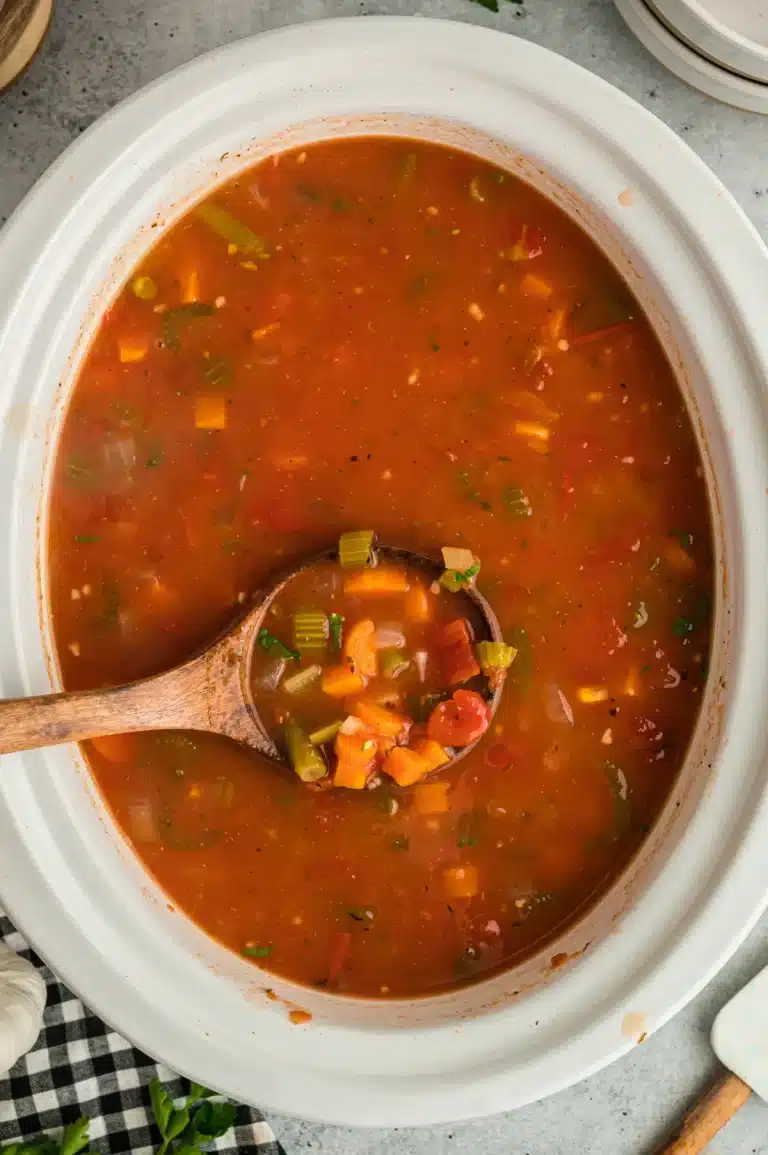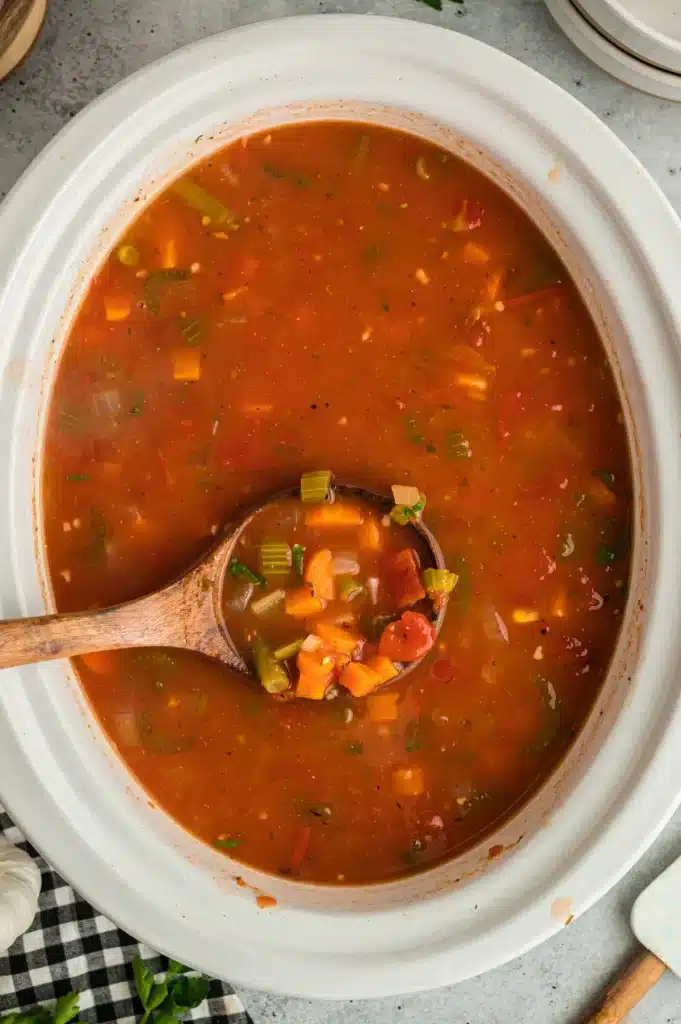 Slow Cooker Vegetable Soup from The Magical Slow Cooker
Easy Chicken Noodle Soup in the Crock-pot from Kristine in Between
Tasty Leftover Hearty Ham and Cannellini Bean Soup from XoxoBella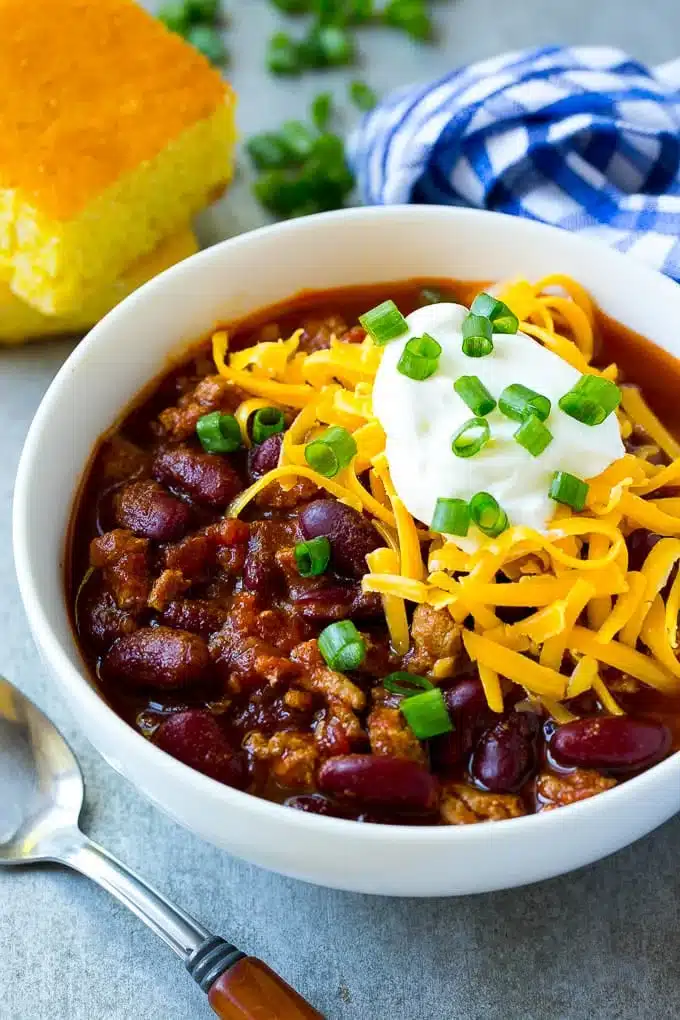 Slow Cooker Turkey Chili from Dinner at the Zoo
Slow Cooker Leek and Potato Soup from Living Lou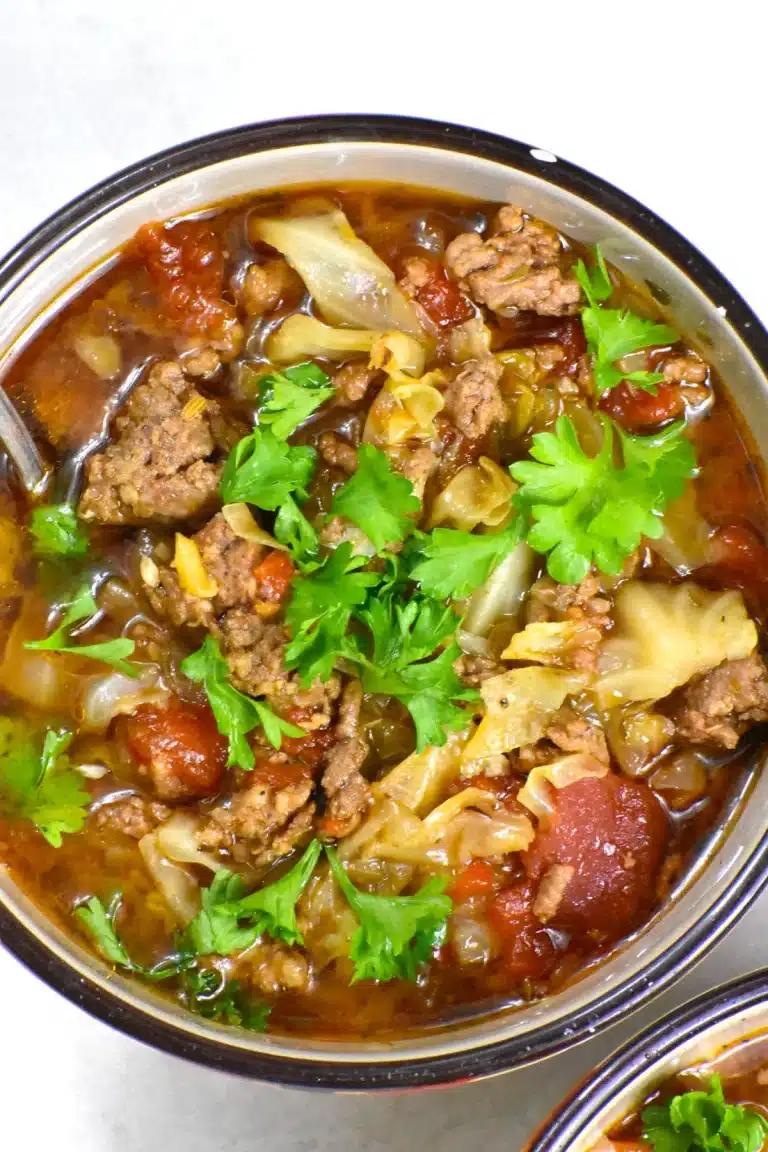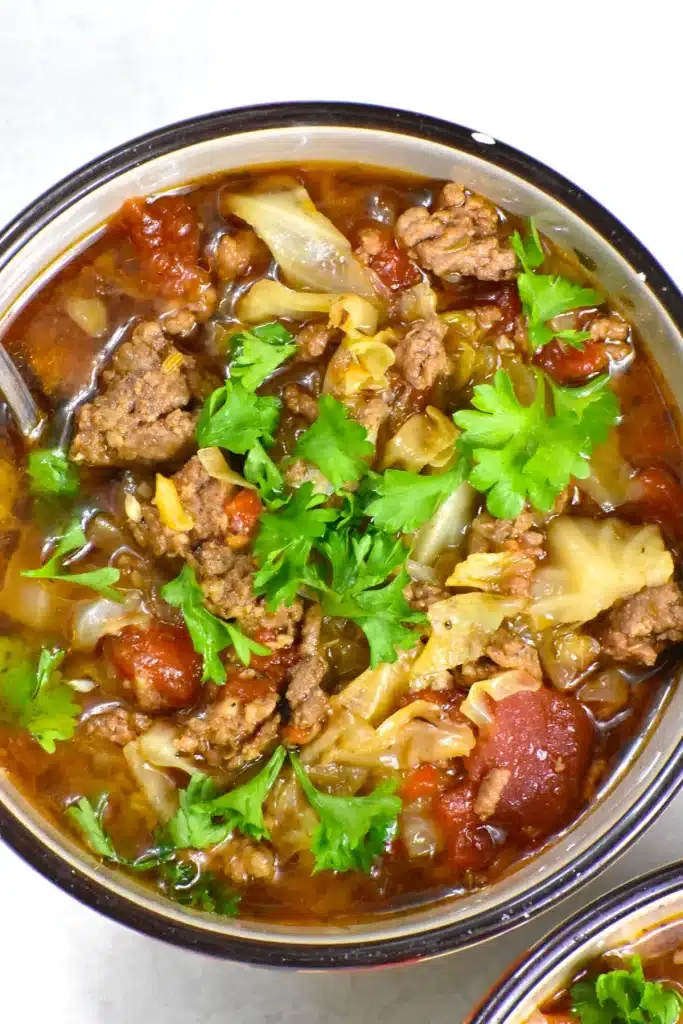 Slow Cooker Meaty Cabbage Soup from Gypsy Plate
Slow Cooker Creamy Tomato Basil Tortellini Soup from Two Kids and a Coupon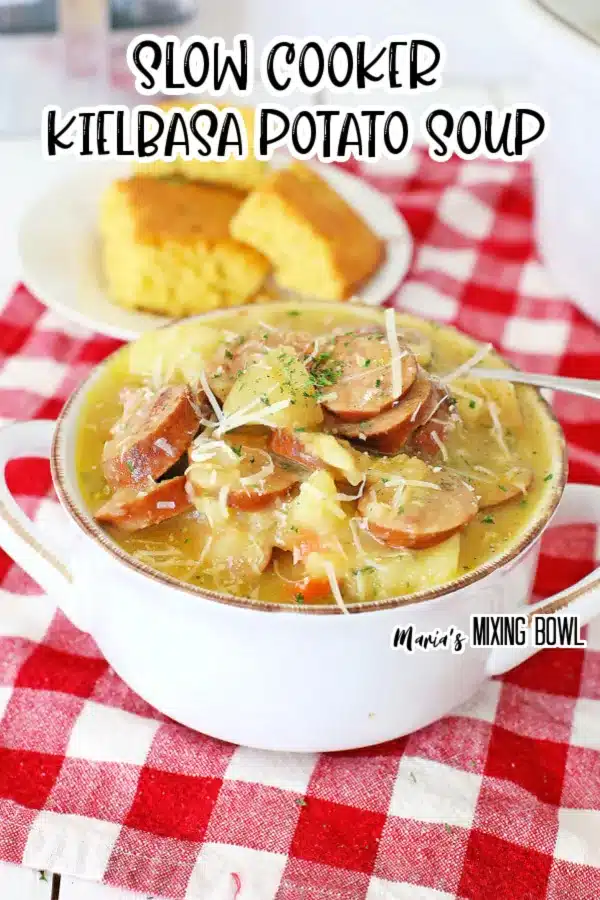 SLOW COOKER KIELBASA POTATO SOUP from Marias Mixing Bowl