15 Thanksgiving Crafts For Kids
Thanksgiving is one of my favorite holidays!!  It kicks off all of that holiday excitement!  What better way to get your kids in the holiday spirit than with some Thanksgiving crafts?!?!
I love this round up of Thanksgiving Crafts For Kids because so many of them focus on sharing what they are thankful for.  Many of these are great new creative ways to get everyone sharing what they are thankful for all wrapped up in a cute craft your kids can make. 
So bust out the construction paper and glue sticks and get to work on these adorable crafts and get your little ones chatting about the things they are thankful for this Thanksgiving!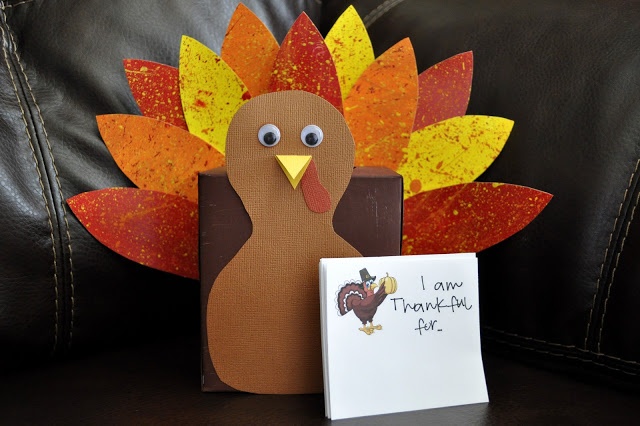 Thankful Turkey Box from Whatever Dee-Dee Wants
Pilgrim Hat Place-cards from Better Homes and Gardens
Thanksgiving Calendar from Better Homes and Garden
Grateful Conversation Starters from Spoonful.com
Turkey Napkin Holder from Spoonful.com
Thankful Tree from Spoonful.com
Turkey Pinecone from Parenting.com
Corn Collage from Spoonful.com
Finger Puppet Pilgrims from Spoonful.com
Glowbird from Spoonful.com
Thankful Feathers from Better Homes and Gardens
Nature Note Cards from Parenting.com
Wreath of Thanks from Better Homes and Gardens
Pilgrim Pal from Spoonful.com
Soup Can Turkey from Parenting.com