Wake Up With Honey Bunches of Oats Morning Energy
This is a Sponsored post written by me on behalf of Honey Bunches of Oats. All opinions are 100% mine.
I recently got the opportunity to try Honey Bunches of Oats Morning Energy Cereal and let me tell you it is a favorite around here now!!
We are cereal lovers around here and Honey Bunches of Oats has always been a staple so I was excited to try their new flavors.
One morning Dean settled on trying the Chocolately Almond Crunch and I had the Cinnamon Crunch.  Dean devoured his complete with drinking all the milk from the bowl lol!  I loved the Cinnamon Crunch, it's clusters were crunchy and the cinnamon flavor was just what I needed to perk up in the morning.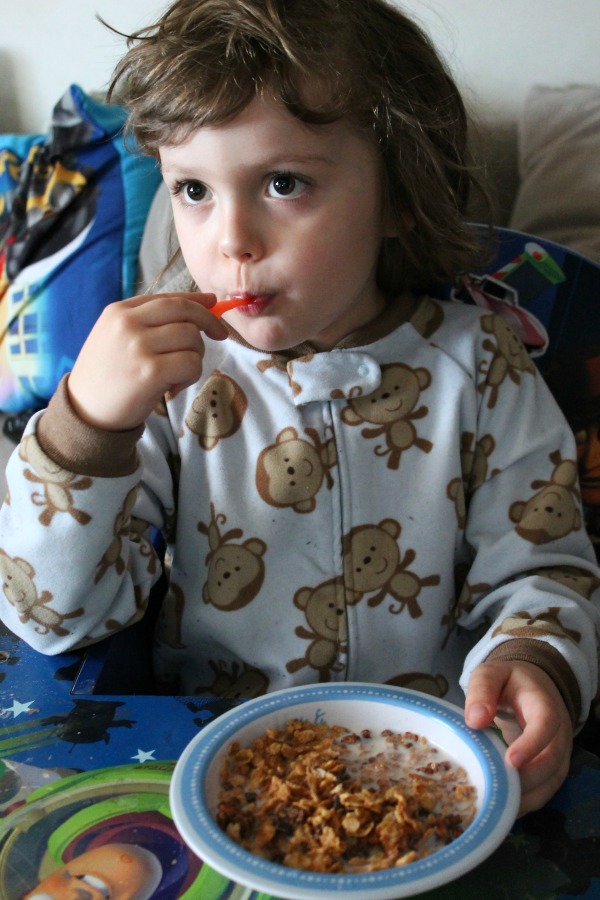 The next day I decided to fix myself a bowl of the Chocolately Almond Crunch and I was blown away!  It is insanely delicious!!  The chocolate chunks were perfect and just the right amount of sweetness!
Each cereal is packed with whole grain, protein and fiber, and a combination of crispy whole grain flakes and granola clusters sure to please!
The best part was not only did I get a boost of energy from eating a protein packed breakfast but I wasn't ravenous an hour later like I usually am when I have cereal for breakfast.  I felt full and satisfied and that feeling stayed with me till lunch.
This is definitely my new go to breakfast! It is yummy, wholesome, and keeps me fuller longer, what more could I ask for?  A good for you cereal with  a touch of chocolate or cinnamon combined with that classic Honey Bunches of Oats taste we all know and love make for the perfect breakfast.
So next time you are shopping grab some new Honey Bunches of Oats Morning Energy Cereal, you will thank me!!
I loved the Chocolately Almond Crunch the best!  Which one are you going to try, Chocolately Almond Crunch or Cinnamon Crunch?
You can follow Honey Bunches of Oats on Facebook and on Twitter!