De-Stress With NeuroBLISS

I think we all know that being a mom can be quite stressful, being a mom to a 4-year-old maniac named Dean makes being a mom 10x more stressful.  Most days around here are one big blur of making a meal, cleaning, blogging, wiping a butt, pretending to be Mr. Krabs from Spongebob, making a meal, cleaning, stepping on legos, trying to keep that maniac in check, picking Play-Doh out of the carpet, making another meal, eating it as fast as I can so I can clean it up before having to wash said maniac, washing whatever Dean has decided to secretly pee on that day, toothbrush wrestling, then I get to fall into bed just so I can wake up and do it all again.
So what is this mama's bliss?  My bliss is the night, when Dean is in bed and I can climb into my bed with my Kindle and peruse Pinterest while watching Friends reruns.  It might not seem like much but for a busy mom bed is bliss, it is salvation from the long days.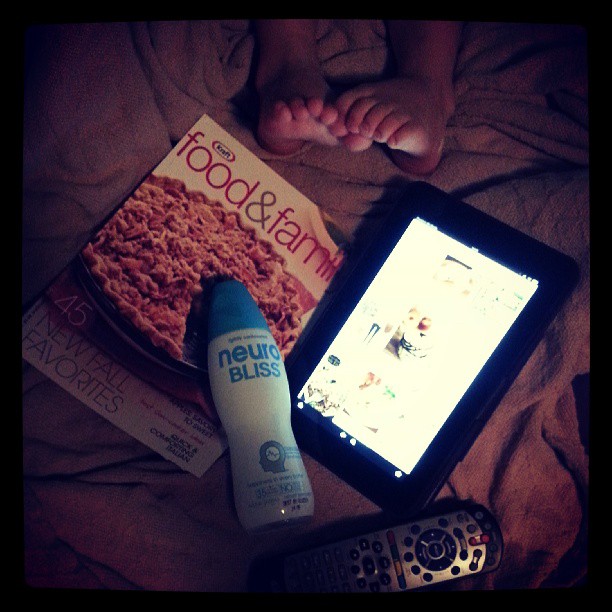 Cool sheets, a dark room, your favorite book, maybe a bit of chocolate and some NeuroBLISS, how could that not be blissful!
I can use all the help I can get when it comes to relaxing, destressing and refocusing and a little time to myself and some NeuroBLISS really helps with that.
Yesterday was a particularly stressful day and Dean was acting up and it just seemed like everybody needed something from all at the same time I was trying to get dinner on the table and it was just one of those mommy moments where you just want to sit on the floor and pull your hair out.  Instead I figured this would be the perfect time for NeuroBLISS to step in and work its magic.  And boy does it!  After drinking it I felt calmer, I was able to deal better with everything that was being thrown at me and my brain didn't feel so overwhelmed and cluttered.  I really did feel calm, not so stressed and refocused.  I was recharged and ready to deal with it all.
NeuroBLISS has been great at giving me a little de-stressing!  I love drinking it, it is refreshing, low in calories and it really does help me relax, stay calm, refocus and it tastes awesome!  Perfect for a busy mom!
Do you need a little de-stressing in your life?  You should try NeuroBLISS, asides from being super yummy it provides all this…..
Neuro BLISS is a delicious tropical citrus lychee flavored drink designed to reduce stress and relax the mind.  It tastes great and I love that it is lightly carbonated.
It contains chamomile and a powerful blend of vitamins, minerals and antioxidants including L-theanine, an amino acid found in green tea which has been found to reduce stress, produce relaxation and enhance focus. I could always use more vitamins in my diet and this combo works perfectly for relaxation.
This combination provides a calming effect and promotes a positive outlook by reducing stress levels, improving memory and attention and supporting the brain, resulting in the ability to concentrate on one's goals – not the pressure.
All varieties of neuro drinks have only 35 calories per bottle and contain no artificial colors or flavors.  This is an important one for me, I love that they are only 35 calories and that they have nothing artificial in them.
So you should definitely go pick up some NeuroBLISS for yourself!
neuro drinks are available at Target, Walgreens, Safeway, 7-11 and other national grocery, convenience and drug stores.
 What is your blissful moment?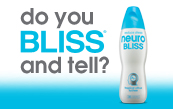 Share your Bliss and Tell Moment here for a chance to win a $10,000 dream vacation!  Now that is blissful!!
Want to experience some bliss for yourself? Grab this coupon for $1 off any Neuro Drink!  Pick your favorite!
I was selected for this opportunity as a member of Clever Girls Collective and the content and opinions expressed here are all my own.