Dr Pepper Backyard Bash Recipes


#CollectiveBias
For more ideas on how to create your own #BackyardBash, check out the tumblr page at www.drpepperbash.com
Hey yall!!  Summer is officially here! That means flip flops and fireflies, sunscreen and sand, beach balls and barbecues.  Around here it also means getting together on the weekend and just hanging outside with some good food and good friends for a backyard bash.
No outdoor party would be complete without lots of ice cold Dr Pepper.  I cannot keep enough of it on hand during these get-togethers!  That crisp taste pairs perfectly with anything we pull off the grill.
We are big Dr Pepper drinkers around here and have always been.  Everyone in the family loves it and it is something I remember being on ice at my grandparent's pool parties every summer.  Countless summers spent on that deck, feet dangling in the pool and a chilled Dr Pepper in hand.  Nothing quite beats the heat like a frosty sip of my favorite drink.  I still spend summer around my grandparent's pool though now I've switched it up to Diet Dr Pepper.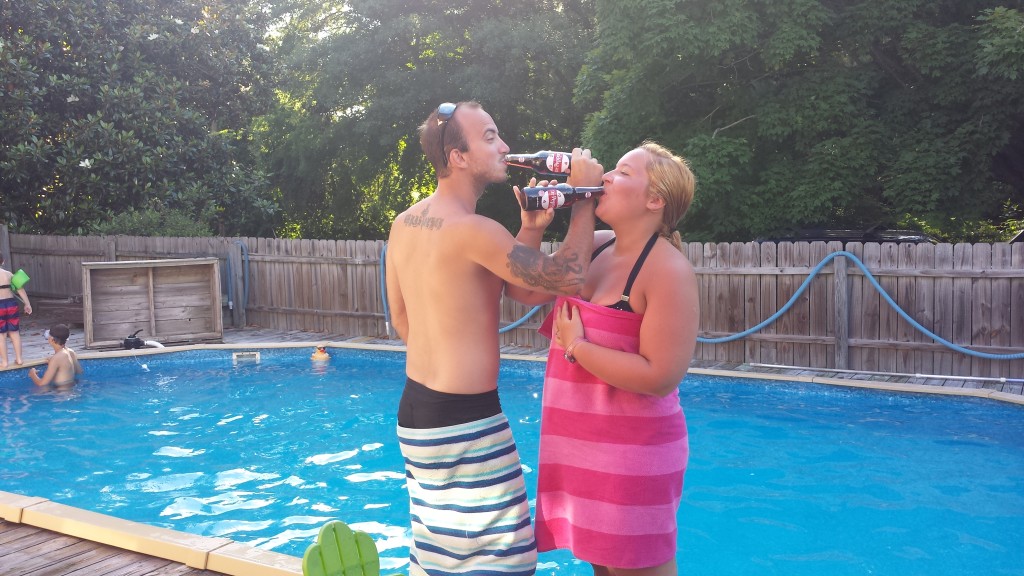 When not lounging at the pool we spend our summer nights hanging out with family and friends and grilling out.
While shopping at Walmart for this weekend's party I went to grab our usual supply of Dr Pepper when I got the genius idea to cook with it for the party too!  Dr Pepper marinated fajitas and Dr Pepper cupcakes sounded like the perfect summer menu.
I grabbed all the Dr Pepper we needed to drink, these awesome glass bottled ones for table decor and then spotted some Vanilla Float Dr Pepper that would be perfect for the cupcakes and it all went into my cart.
Once at home I got started on dinner prep.  Thin steak marinated in a mixture of Dr Pepper, soy, Worcestershire, garlic and scallions.  Then I grilled it up with some peppers and onions.
Served alongside warm tortillas and shredded cheese these made for some amazing fajitas.  The Dr Pepper helped tenderize the meat and add some caramelization.
These were devoured by everyone!  They loved the sweet flavor of the beef with the grilled peppers and onions.  They made the perfect crowd pleasing meal.
After such a fabulous meal we sat down for some great conversation in the summer breeze and have some dessert.
These Dr Pepper cupcakes could not be simpler, just 2 ingredients!  You just start with a boxed chocolate cake mix and add in 12 oz of Vanilla Float Dr Pepper.  That's all it takes to create a fabulously moist cupcake!
Of course I had to add a little Dr Pepper to the frosting (which is just a regular vanilla buttercream) too which got topped off with a cherry and paper straw.  I loved using the Vanilla Float flavor in these cupcakes it made the flavor spectacular! Everyone went nuts over these babies!  These cupcakes are just what the Dr ordered.
Everyone had such a great time and having a themed meal is always fun.
Want more backyard bash ideas?  Head on over to  www.DrPepperBash.com and get inspired!
So how much do you love Dr Pepper?  How will you use it to have the perfect #BackyardBash this summer?