Be More Here with Dixie and your family!
Hey y'all!  Today I want to talk to you a little bit about some traditions we have in my family.  The most prominent one is Sunday dinner at my grandparent's house.  Summer dinners are served after a full day of swimming in their pool and when it gets colder we eat in between card games.
This is something that has been part of my weekly routine since I was little and now I share it with my
own children.  The food is fabulous, big steaming pots of chicken and dumplings, freshly fried chicken with rice and gravy, country fried steak with cream gravy, pastas and, of course, such a fabulous meal is always finished with a dessert, like my grandma's homemade pound cake smothered in whipped cream and berries, yum!!
Sometimes we switch it up and someone else will do the cooking, but the location is always the same, my grandparent's dining room table.
It has seen so much, forget if walls could talk, if only tables could talk.  This table has seen us through
our worst and best.  It has been there through homework, crafts, sewing and more.  It has been where
everyone in my family has blown out their birthday candles every year.  It has held the food for funerals, showers, weddings. Every Easter, Thanksgiving, Christmas Eve and Christmas dinner has been served on this table. Every baby in my family has sat in the middle of that table while we ate.
Sitting around this table is tradition, it is comfort, it is my family.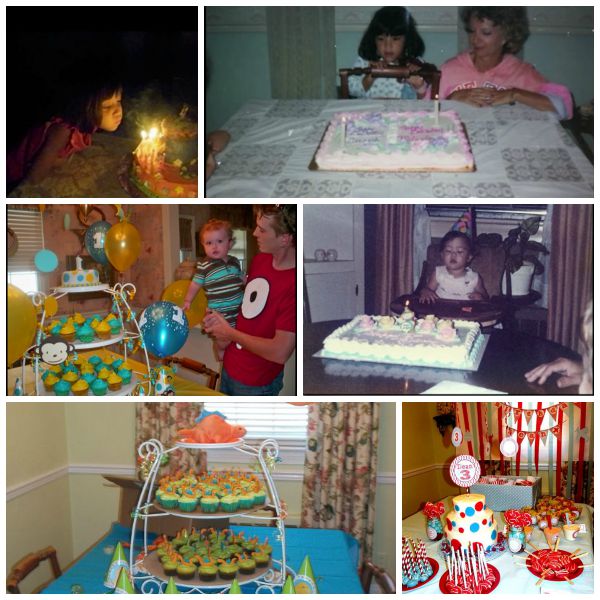 Sunday dinner is something I can look forward to every week, just a great time to relax and catch up with everyone, laugh and just be together.  We don't have to spend hours together every week because the quality time we get during these dinners is perfect.
Of course, after dinner we all jump up to help my grandma put away the food and get the dishes done, a chore none of us enjoy.  While the majority of us would scatter to the living room for some after dinner conversation someone was always left behind loading the dishwasher.
Now we have a new tradition that makes sure everyone gets out of the kitchen and into the conversation, Dixie® products.  Now everyone can just throw away their plates and no one is stuck behind washing dishes.
We love using Dixie® products because we know they are strong enough to stand up to even the heartiest food that comes out of my grandma's southern kitchen.
All that strength isn't without its beauty and Dixie® plates come in such beautiful varieties, they fit right in for Sunday dinner and birthday parties!

I love that we can load up our plates with even the messiest pasta and not worry about them buckling
under the pressure!
They also fit right in with our family because Dixie® wants to encourage you with their "Be More Here" campaign where they want you to be more present in the moments that matter.  It is all about the quality of time you spend together and the traditions you can create with your family.  Dixie® wants to be there for your family meals, whether they are big Sunday dinners or Taco Tuesdays on school nights.  With everybody being so busy this time of year, Dixie® is such a help to make sure none of that precious quality time is spent washing dishes.  Let Dixie® take care of that so you can spend more time doing what matters so you can "Be More Here" and be more present.
That is exactly what we aim to do with our Sunday dinners, put the phones down, pass the gravy and connect with the ones that matter the most.  Meals around that table are a deep part of my family tradition and now with Dixie® we can enjoy it even more and spend more time together and less time at the sink.


What traditions do you and your family have?
Compensation for this post was provided by Dixie® via AOL Media. The opinions expressed herein are
those of the author and are not indicative of the opinions or positions of Dixie or AOL.