Hey y'all!!  Another week, another awesome springy recipe!
I don't know about guys but banana pudding just seems like a spring dessert to me.  Maybe it's the pastel yellow color of the pudding, but it is always a staple at our Easter table.
Funny story about bananas.  My mom and husband both love banana flavored stuff, banana moonpies were my mom's vice and the hubs was downing banana milkshakes during our movie nights.  Here comes the weird, funny part.  Apparently if either of them were to eat their banana treats before bed very vivid, weird dreams would occur, I'm talking yelling out in their sleep dream.  One night after a banana milkshake my husband sat up in bed yelled "THE BOOKCASE IS ON FIRE" and promptly went back to sleep.  I don't know what it is about that banana stuff lol.  Needless to say a few bad dreams does not stop either one of them from enjoying their favorite snacks lol.
Since everyone looooves banana pudding I figured why wait till Easter I can whip some right now.  But I wanted something a little different and that is when I decided on Banana Pudding Cupcakes!
Oh yeah, that's right and they taste just as amazing as they sound!  Luscious banana pudding nestled in the middle of moist yellow cupcakes, then topped with a banana buttercream and for a nostalgia sake a mini Vanilla Wafer.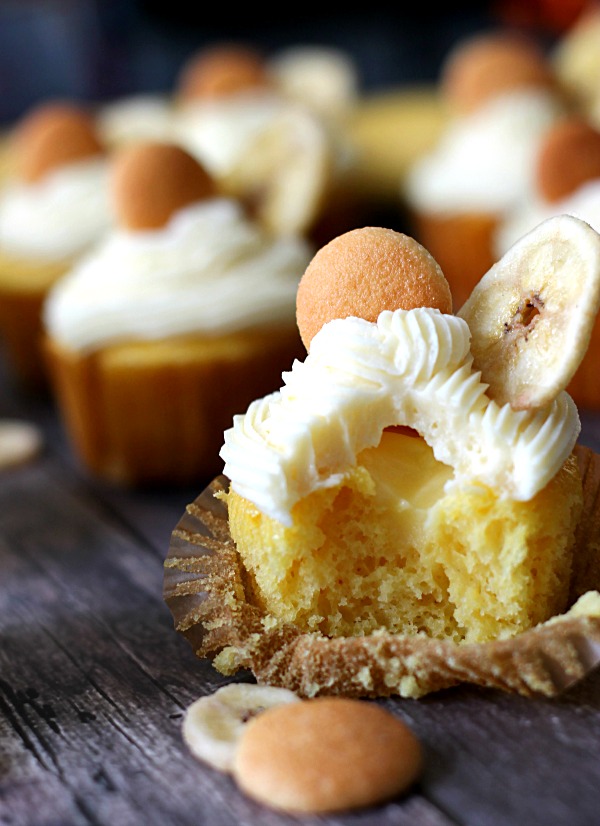 They are all your favorite classic banana pudding flavors elevated in this perfect cupcakes.  They are so good they might win over the regular banana pudding this Easter!!
Banana Pudding Cupcakes
Ingredients
1 box yellow cake mix
1 cup water
1/4 cup oil
3 eggs
2 small boxes banana instant pudding
1 3/4 cold milk
4 sticks butter room temp
2-3 cups powdered sugar
1/4-1 cup cream or milk
Instructions
Bake the cupcakes according to box directions (mine called for 1 cup water, 1/4 oil, 3 eggs)
Meanwhile mix one small box banana pudding with 1 3/4 cup milk. Refrigerate.
While cupcakes are cooling make banana butter cream by whipping your butter with 3 Tablespoons of dry banana pudding mix.
Now add in your powdered sugar one cup at a time until thick.
Now add in your cream or milk just a little at a time until you get the frosting consistency you like.
Hollow a small well in the middle of your cooled cupcakes.
Fill them with the chilled banana pudding.
Top with the banana butter cream.
Garnish with a banana chip and mini vanilla wafer, yum!
Head on over to Dana's and check out her Bunny Bark, yum!
Want more Spring Desserts? Check out my other Springy Recipes!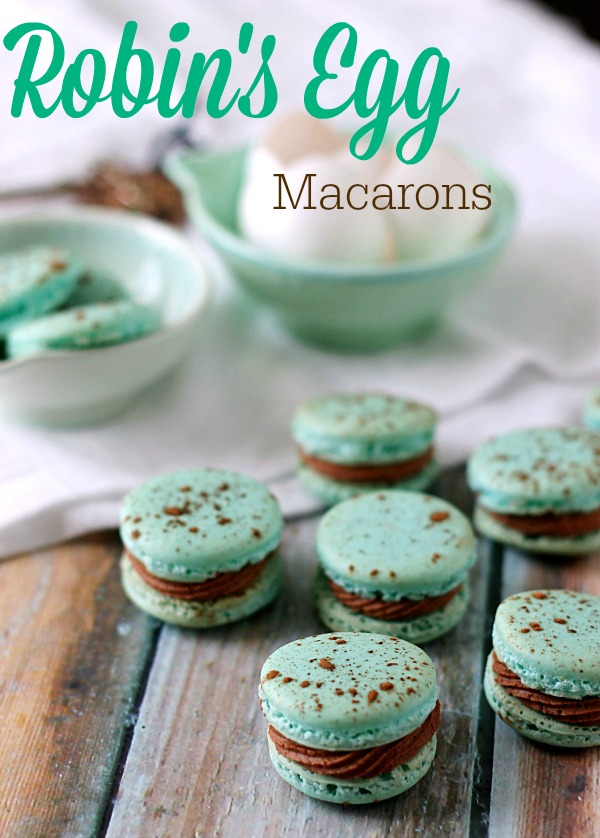 Follow me on Pinterest for more yummy inspiration!
Visit Life With The Crust Cut Off's profile on Pinterest.