Hey y'all!!  It is fall!!  My favorite season!  Fall means lot's of things, it means pumpkins and apples, sweaters and quilts, and I know most of y'all love it because it means football!
I am not a big football fan, not gonna lie here, however I am a big fan of football season because it brings the yummiest food!!  Wings and subs and dip oh my!
Today I am going to show you how easy it is to put a spin on a classic dip and how a few decorations can really make your party table scream "Go Team"!
I love warm cheesy dips this time of year so I have decided to take everyone's favorites and mash them together into one flavorful, cheesy delicious dip with Lipton Recipe Secrets at Walmart!
Lipton Soups has long been the base of many of my delicious dips.  They have so much flavor and are just perfect for making hot dips or cold dips.
So let's get to making my Bacon Onion Spinach Dip!
First brown up some chopped bacon, go ahead and throw the whole pound in there!
Then add in your frozen, thawed, drained spinach.
In another bowl mix your cream cheese, mayo, Lipton Onion Recipe Secrets and parm cheese.
Then stir in the bacon spinach mix.
Pour into a pie pan and bake!
Serve with a variety of crackers.
Bacon Onion Spinach Dip
Ingredients
1 envelope Lipton® Recipe Secrets® Onion Soup Mix or Lipton® Recipe Secrets® Golden Onion Soup Mix
1 cup Hellmann's® or Best Foods® Real Mayonnaise
8 oz cream cheese
1/2 cup parmesean cheese
1 pound bacon crisp-cooked and crumbled
1 box, 10 oz. Birds Eye® Frozen Chopped Spinach, cooked, drained and squeezed dry
Instructions
Preheat oven 350°.
Fry bacon, drain and crumble.
In same pan defrost spinach.
Mix all ingredients together.
Spread into 1-quart casserole or pie dish.
Bake uncovered 25 minutes or until heated through.
Serve with your favorite dippers.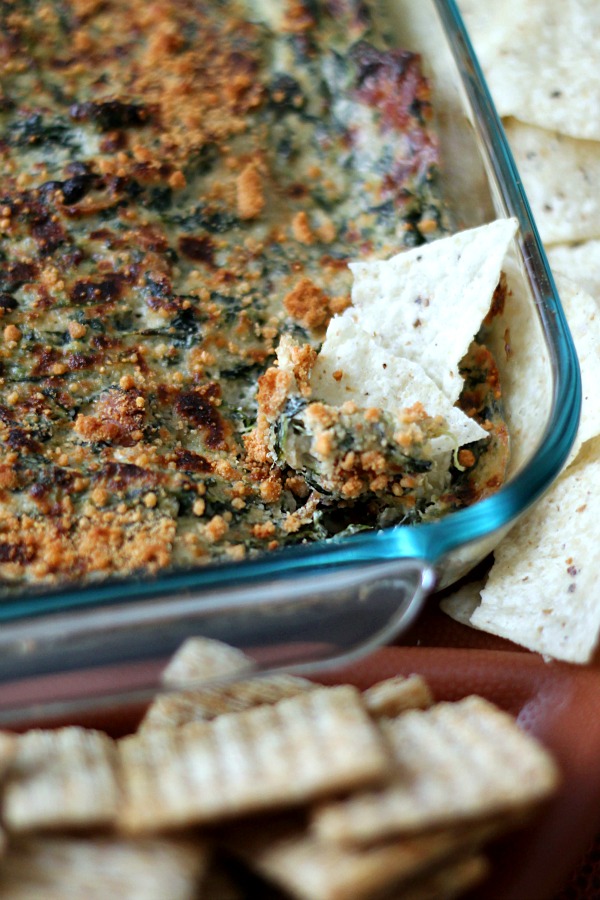 This dip is sooo good!  I guarantee there will be no leftovers!  The spinach and bacon make it delicious of course but the Lipton Onion Recipe Secrets really brings all the flavor to the party!
This time of year you can also grab all sorts of awesome football decor at Walmart and you can buy a few things to really give your table some team spirit.
I like to keep my decor neutral so there are no team preference at the table lol!
So grab some football decor, make your table festive and set out this amazing dip!  It is so cheesy and bacony and the onion flavor just puts it over the top thanks to Lipton Recipe Secrets Mix.
You can make this dip for your next football party or create your own dip with any of the Lipton Recipe Secrets, the possibilities are endless and all delicious!
If fact make more than one dip because right now you can get a coupon for $.60 off any 2 Lipton Soup Mixes by clicking HERE and heading to Walmart to pick up your Lipton Recipe Secrets which you can find in the soup aisle!