I love poke cakes!!  I recently discovered their fabulousness last year and have been addicted ever since.  There are so many different varieties you can make, any combo you can think of you can make into a poke cake.  I feel they are the perfect spring/summer dessert because they are cool and creamy and they travel perfectly to any get together, bbq or potluck you go to.
They are always are big hit and get devoured whenever I make one so today I wanted to share my latest poke cake creation, Tiramisu Poke Cake.
I was inspired to make this poke coke since my grandma absolutely loves Tiramisu and I always have such a hard time finding ladyfingers so I always have to substitute them somehow like making a Tiramisu trifle with pound cake and so on.  I think this poke cake fits the bill and I love it!! It is delicious, creamy from the whipped cream and cream cheese layer, sweet from the yellow cake layer soaked with sweetened coffee.
This cake is so insanely delicious and you can add a twist by reducing the amount coffee and replacing it with some of your favorite creamer so they possibilities are endless there!
This poke cake is so easy to make!  Just bake and cool a yellow cake mix, and poke it all over with a fork.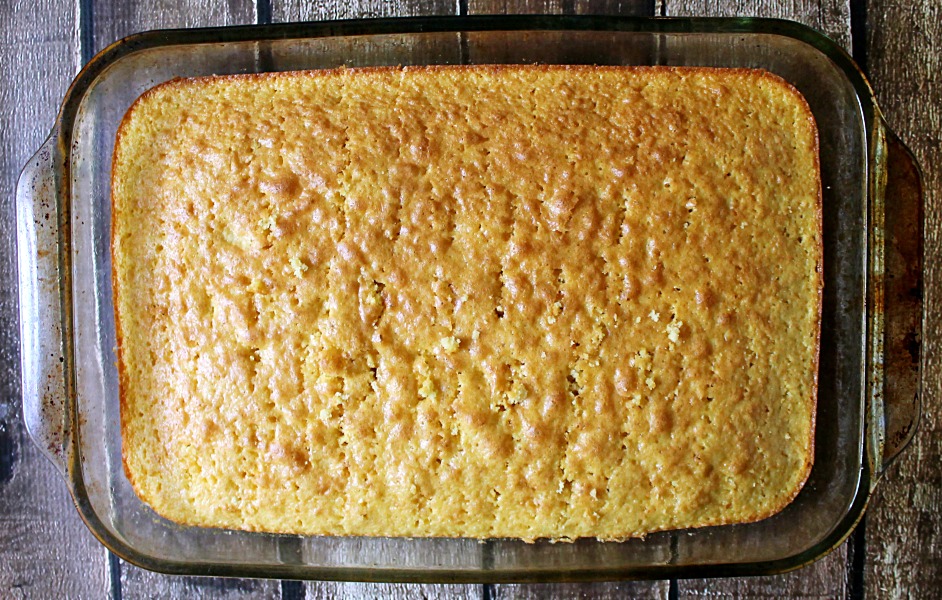 Then pour sweetened coffee all over the cake. 
Then add the whipped cream/cream cheese mixture.
Spread it all over the top.
Add some chopped up chocolate, chill and serve.
Tiramisu Poke Cake
Ingredients
1 yellow cake mix, mixed to directions.
1 cup brewed coffee
1/2 cup sugar divided in half
1 8 oz block cream cheese
2 cups whipped cream or cool whip
Chocolate bar chopped
Instructions
Mix the yellow cake mix according to box directions and bake in a 9x13 greased dish.
Cool cake and poke all over with a fork.
Mix 1 cup brewed coffee with 1/4 cup sugar.
Pour sweetened coffee all over cake.
Beat remaining 1/4 cup sugar, cream cheese and whipped cream till blended.
Spread over top of cake.
Sprinkle with chopped chocolate.
Chill for at least 4 hours and serve!
Refrigerate leftovers.
I really hope you give this recipe a try, it is perfect for entertaining and everyone will love it!!
Follow me on Pinterest for more yummy recipes!!
Visit Life With The Crust Cut Off's profile on Pinterest.
Linked at: