Love my Silk Protein + Fiber®
This is a Sponsored post written by me on behalf of Silk. All opinions are 100% mine.
Hey guys!!  I wanted to tell you a little bit about this awesome new almond milk from Silk® I love drinking Silk and using it in my cereal for breakfast and really love drinking it for a little afternoon pick me up snack.  I spotted this new Silk Almond Milk Protein + Fiber variety and I knew it would be just the thing to keep me full after breakfast or that afternoon snack.  Not only does it keep me full with all that protein and fiber but it tastes delicious.
What makes this Silk Almond Milk Protein + Fiber so yummy and filling and better for you than regular almond milk?  It has 5 grams of protein and 5 grams of Fiber to keep you full and get your through your day.  You know what I loved best about it besides that outstanding taste?  I love that it has 50% more calcium than regular dairy milk, it is an excellent source of vitamin E, has no cholesterol or saturated fat, it also has no artificial colors or flavors and did I mention it is utterly delicious!  We all love it here, I can't keep enough of it in my fridge!!  We especially love the Vanilla flavor.
So fill your glass with it, pour it over your cereal, make an amazing smoothie with it, or some tasty overnight oats and get yourself some Protein + Fiber with this scrumptious Silk!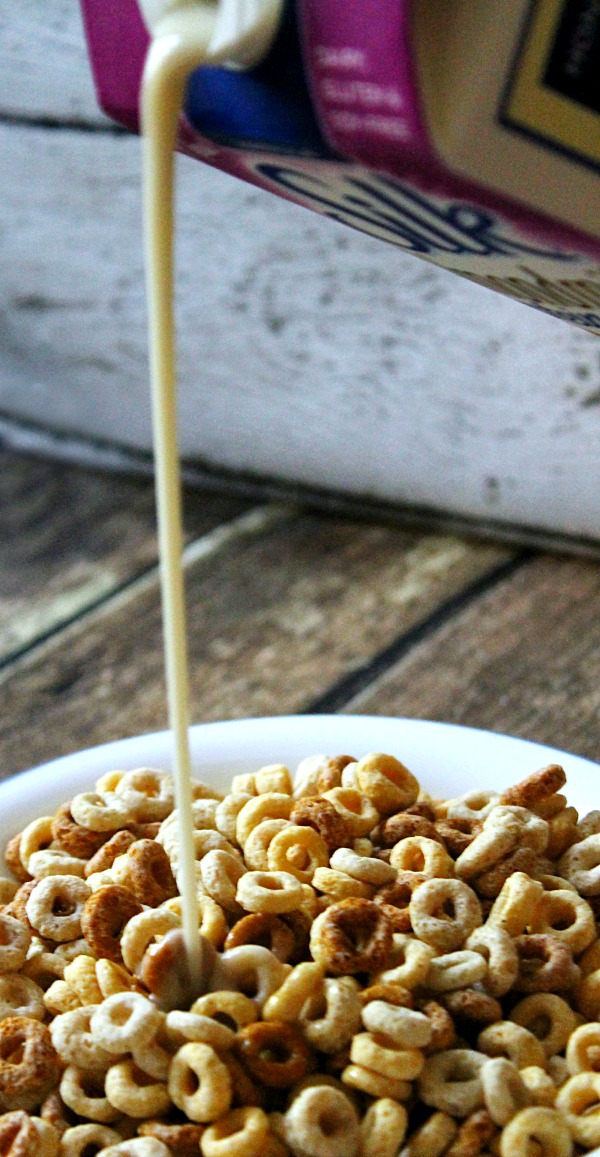 So of course you want to run right out and grab some for yourself right??  Well you can go to the store locator and find some Silk Protein + Fiber for yourself.
And click here —-> Silk.com to get a coupon sign up to sample Silk Protein + Fiber for yourself.
So what is your favorite way to drink Silk Almond Milk Protein + Fiber?