Jostens High School Rings!
This is a sponsored post written by me on behalf of Jostens. All opinions are 100% mine.
Hey guys!!  The holidays are upon us and I am sure some of us are still scrambling for gifts.  Teenagers can be the hardest to shop for, but if you have a teenager in high school Jostens can help you with the perfect gift.
Jostens helps you create gorgeous class rings you can customize.
My brother had a class ring from Jostens that he loved.  He wore it to the beach one day and gave it to my mom for safe keeping while he swam in the ocean.  A little while later his then girlfriend decided she should be the one to hang on to the ring.  Well only minutes later she lost his ring in the waves.
My brother was so upset and after searching the sand, we concluded the waves had washed it away forever.
Now my brother has long graduated, but I knew getting him a new class ring would be the perfect holiday gift.
I immediately went to Jostens online and was blown away with all the customization options.  You can choose your metal, finish, stone, color, cut, multiple engraving options, it is just endless!
I originally was just going to make a replica of his old class ring but I saw their new ShadowCast rings by Jostens and fell in love.  I chose the ShadowCast finish on Jostens Scholar ring and it looked amazing!  So unique and a bit more stylish than his old one.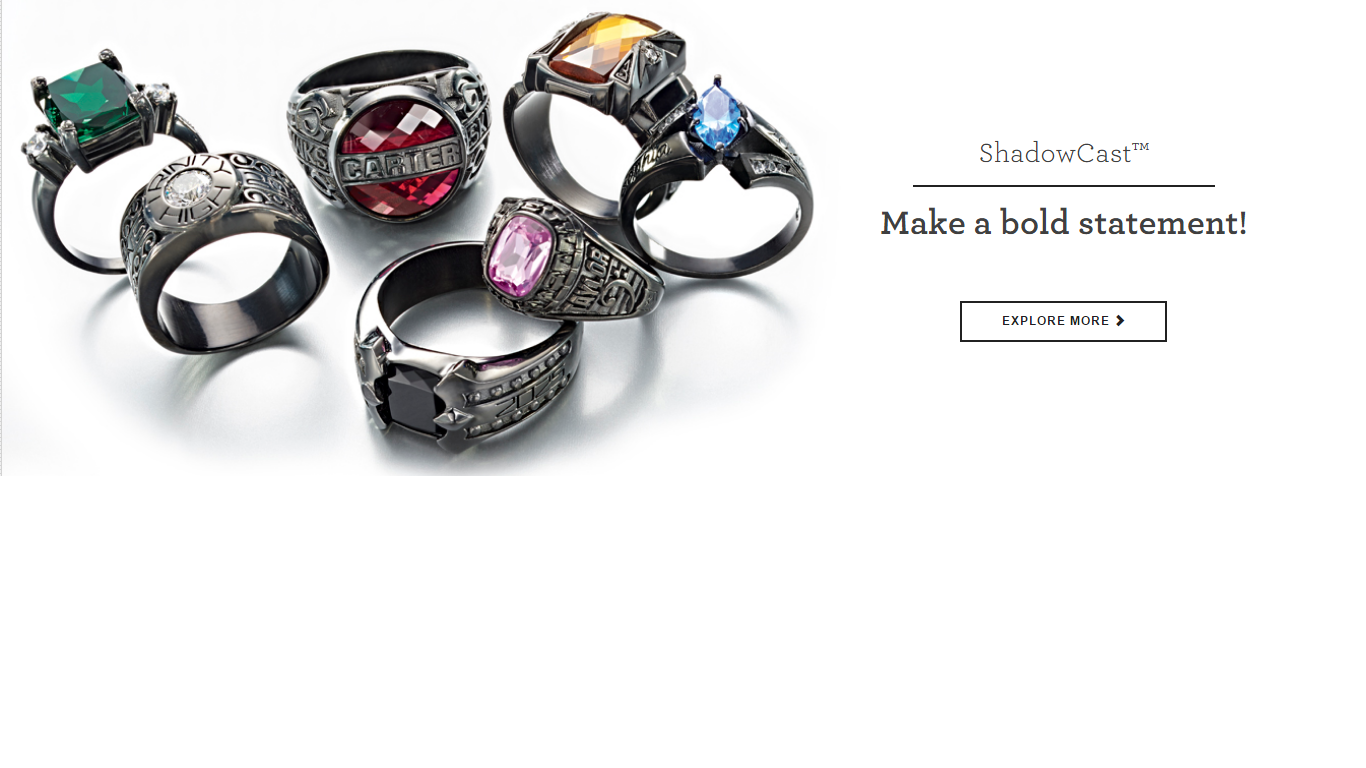 I loved creating this ring and it was so easy on the Jostens site, each customization step was so simple, within minutes I had created the perfect ring.
I think your high school teenager would be so happy to unwrap one of these rings this holiday season.  I also think they would have a great time creating their own with their friends or classmates.
Graduation is such a special time and it is a long going tradition of memorializing that event with a class ring which makes these Jostens rings the perfect gift.
You will have such a great time customizing a ring for that special teen in your life.  Don't forget while you are there to check out their new Jostens ShadowCast Rings with their dark hue they are sure to be a popular choice!
Which Jostens ring do you like best?