Harper Collins presents Piece of Cake
This is a Sponsored post written by me on behalf of HarperCollins Children's Books. All opinions are 100% mine.
Hey everyone! I stumbled across our new favorite book and I thought I would share it with you guys!  A Piece of Cake is great book from Harper Collins and it is our new favorite!  We have long loved HarperCollins Children's Books and this one is no exception!  We read it every night!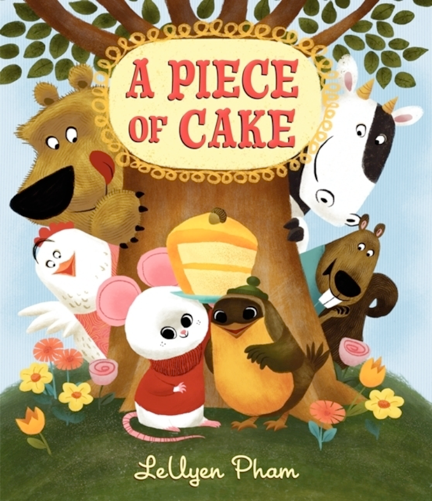 A Piece of Cake is a spin on a classic featuring a little mouse who is oh so nice and bakes his friend little bird a cake for her birthday but along the way little mouse trades slices of the cake to their neighbors and well I won't ruin the ending for ya!
Dean loves reading this book together at night, he loves to shout out the trades that the animals do.  I love the illustrations and the story and the characters.  It is a book so rich in colors and in story.  I thoroughly enjoy reading this book with Dean and was a little surprised at the outcome of the story myself lol.  It is full of strong picture support, plot development, identification of a problem and solution thus making A Piece of Cake a strong Common Core choice for your kids.
Dean received it for his upcoming birthday and I know it is one I will definitely be giving away for birthday presents as well!  It is just too cute a book not to!
New York Times Best Selling Illustrator LeUyen Pham bakes up a luscious story full of kindness, creativity, generosity and friendship with a few sprinkles of surprise thrown in!
I really recommend you run right out an pick up a copy of Piece of Cake by LeUywn Pham and snuggle down and enjoy it with your little ones tonight, or wrap one up for that next birthday party you're going to.
Want to win a copy of A Piece Of Cake for yourself?  Or if you have older children you can win The Thickety.  Just comment below to be entered to win!
What Harper Collins Children's Books are some of your favorites?