Fun with Thomas & Friends TrackMaster
This is a Sponsored post written by me on behalf of Fisher-Price. All opinions are 100% mine.
Hey guys!!!  I know some of you mamas out there have little boys so that means you are probably quite familiar with Thomas the Train.  It is kinda impossible to have a little boy and not know about Thomas the Train lol!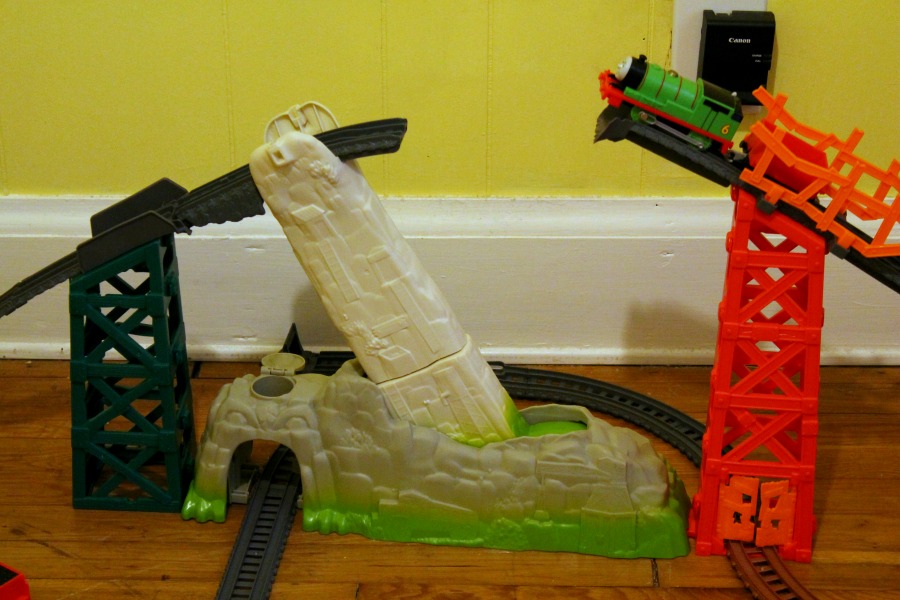 Thomas the Train toys are always extremely popular with kids and for good reason and now this fall the TrackMaster motorized engines have redesigned with enhanced speed, power and performance making this already incredible toy line even more exciting!
We received the Thomas & Friends TrackMaster Avalanche Escape Set and decided to have ourselves a little train party!   The Avalanch Escape Set featured fast motorized engines that make for the most action-packed adventure for your little ones!
This set is amazing!  The engines climb higher and faster than ever before, I love watching it and my son loves playing with it!
The part I love best about the new TrackMaster sets is that they are compatible with the older versions so your kids can continue to expand on and explore even more of the Thomas & Friends world.
Dean loves this set and it is all he talks about!  Even when we get into bed at night he tell me how much he loves his train set and he can't wait till morning time to play some more!
Train party heaven for little ones is to just set up the track, throw in the new Thomas the Train Tale of the Brave DVD and get a conductor hat on them and they are set.  They will play for hours!!  Good luck getting them to stop for a snack lol!
I know your kiddos will love this set as much as mine do and the DVD is a great movie that will definitely keep them entertained!
Coming soon you little conductors can also Check out the new Thomas & Friends™ TrackMaster ™ Online and build your very own track design!!
Don't forget to Keep up with Thomas & Friends™ on Facebook and Follow Thomas & Friends™ on Twitter
Do your little ones love Thomas & Friends as much as mine?  Which train is there favorite?