Caramel Pumpkin Milkshake
Hi guys!! I want to introduce you to my fabulous new contributor Mallory from Chocolate With Grace.  She makes the most delicious recipes with gorgeous photos so go check out her blog or follow here here —->
Facebook
Pinterest
Twitter
Instagram
Hi Friends! I'm Mallory from Chocolate With Grace and I am thrilled to be able to start sharing some recipes with you here for the next couple months. As you can probably tell from the name of my blog, I love sweets, especially anything that involves chocolate! On my blog you will find of variety of creative and traditional desserts along with a few healthy recipes and main dishes. I'm a bit newer to blogging, but I have always loved being in the kitchen.
Since it is the first week of September, I am busting out the pumpkin recipes. I know there are a lot of mixed feelings about when pumpkin is acceptable, but I'm on the team of making it a year round ingredient. Anyone with me? Earlier this week, I posted my favorite pumpkin cookie recipe ever and today, I'm thrilled to bring you a new pumpkin favorite, a Caramel Pumpkin Milkshake.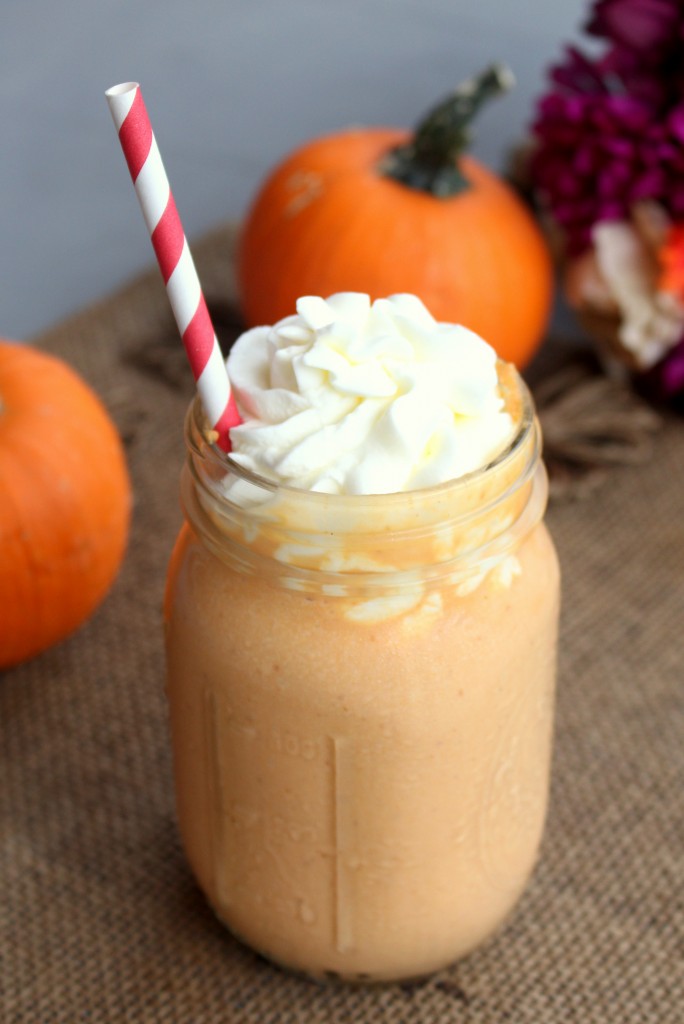 It's at that slightly awkward time of year where you don't know whether you should be eating soup and sweet pumpkin bread or enjoying ice cream and peach pie. I'm going to solve that problem for you today by giving you a way to have both. Yep, you can now enjoy those fall flavors you've been craving and still cool off with some ice cream. It's still been hot in my part of the country.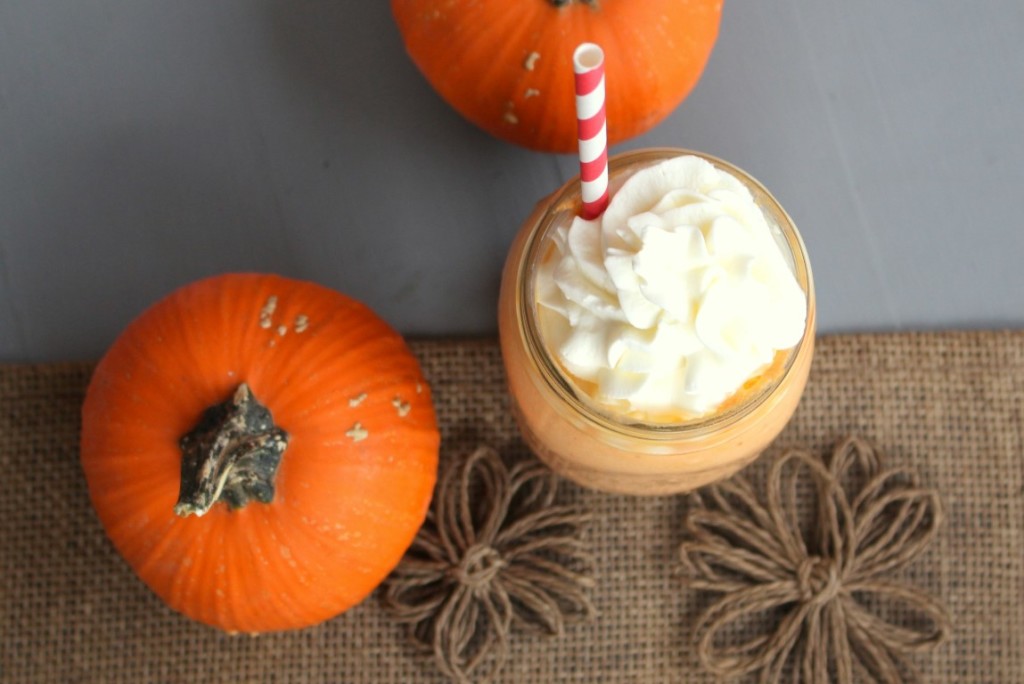 The milkshake is super simple to make. Throw a few common ingredients in a blender and you have the best treat of the month. If you like adding something a bit extra to your recipe like I do, I recommend making your own caramel sauce from scratch. It's 1o times better than any you will get in a jar from the grocery store. But, if you're not quite up to that adventure (Not to discourage you, but it took me about 3 batches before I figured it out), caramel from a jar will work just fine. Other than that, a bit of ice cream, milk and pumpkin will do the trick for this refreshing treat.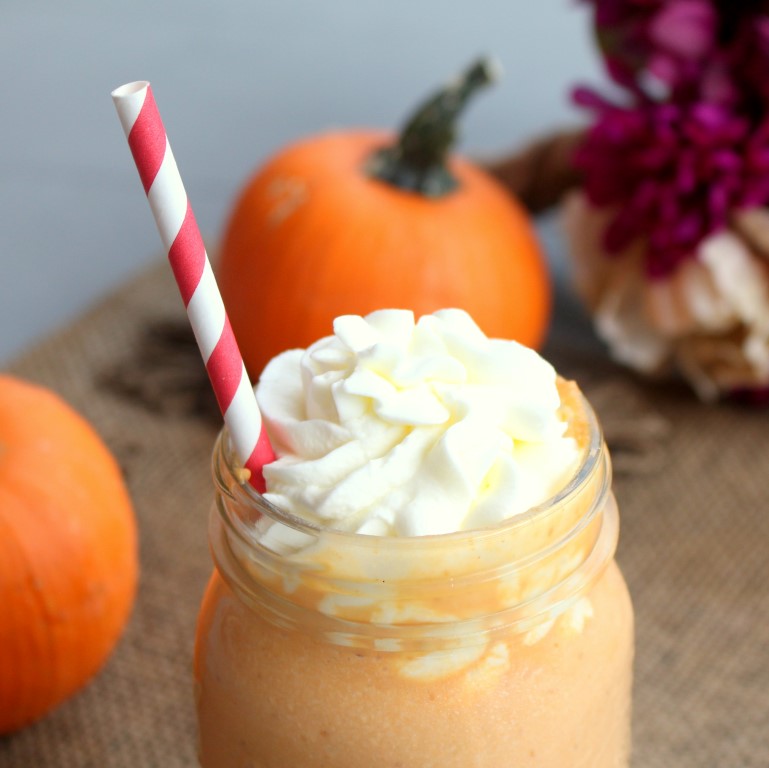 Caramel Pumpkin Milkshake
5 or 6 scoops of vanilla ice cream
3/4 cup canned pumpkin, not pumpkin pie filling
1/2 cup milk
1/2 cup caramel sauce
1/4 tsp cinnamon
1/8 tsp nutmeg
Whipped cream, if desired.
Add all ingredients, except for the whipped cream, to the blender. Blend until smooth. You may need to add a bit more milk if it is too thick. Pour into glasses and top with whipped cream and a pretty straw. Makes 2 medium milkshakes.
Thanks for the having me, Parrish! I hope you are all getting excited about fall flavors as much as I am. If you have a minute, stop by and visit my blog for additional fun, fall recipes.