Best Movie Snacks with Zours®

 #CollectiveBias
There is nothing we love more than settling in on Saturday nights for a movie fest.  We grab the latest kid's movie, grab our  movie snacks and a seat on the sofa.  Lately I have been setting up a little snack station with all the best movie snacks laid out for everyone's choosing.  Popcorn is must at every movie and I also set out pretzels and cheese cubes, crackers and a new candy treat.
When I am at Walmart I always look for a new fun candy to surprise the kids with on movie night.  On this trip I found Zours®!  Sour candies in fun flavors like lemon, green apple, watermelon, blue raspberry and cherry.  Why is it sour candies are the best movie candies?  Sour candies and movies just go together so I knew these would be the perfect candy treat for movie night.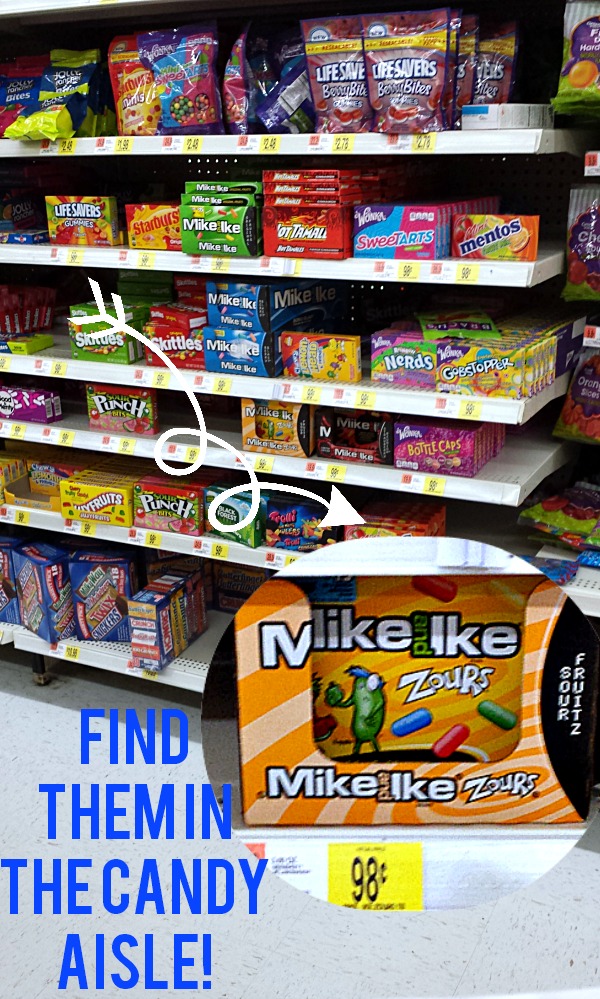 When I left Walmart I realized it was so sweltering hot outside and a nice cool dessert to go along with the movie would be perfect.  My thoughts immediately went to the rainbow sherbet I bought and I knew it would be perfect to serve sprinkles with Zours® on top to add a pop of sour flavor and color to the already bright sherbet.
After dinner while everyone was getting in their jammies and ready for the movie I set up the snack table.  Colorful ice cream dishes piled high with colorful sherbet and topped with Zours® were set out.  Dishes of popcorn, pretzels, cheese and crackers were also set out.  Then a bowl of this week's special surprise candy, Zours® was set out.  Everyone was so excited to try them, and I was excited to catch their Zours® faces.  Man oh man did I capture some hilarious faces!  You can share your ZoursFace by uploading them to Twitter and Instagram using the hashtag #ZoursFace and check out all the other funny ones while you're there!
Now here is a great tip to make your movie snacking easier.  I give each of the kids their own little silicone cupcake pan and they can fill each little cup up with the snacks they want.  It cuts down on trips back and forth to the snack table and it cuts down on mess.  No bowls of popcorn to knock over (which used to be a weekly occurrence) and they can have their sweet and salty snacks all in one place but still separate (though there is nothing wrong with a little candy in your popcorn ;)
 You can head to Walmart and pick up some Zours® for your next movie night and from 07/03-07/06 many Walmarts will be having in-store demos for Zours and you can try some (the cherry one is my favorite!) Check HERE and HERE to see if a demo is coming to a Walmart near you.
What are your favorite movie snacks?