This shop has been compensated by Collective Bias, Inc. and its advertiser. All opinions are mine alone. #ThankfullySweet #CollectiveBias
Hey yall!!!  This week we are getting ready to sit down to one of the biggest meals we will have all year.  You will be feasting on turkey, stuffing, potatoes, the works! And just when you think you can't fit in another bite, out come the pies!  The holidays just scream PIE and we love it!
At our holiday table we always have pumpkin, apple and a chocolate pie.  It just wouldn't be the holidays without a slice of each.  And it just would not be pie without a big ol' scoop of Cool-Whip on the top.  I always have an extra scoop of Cool-Whip on mine, it's my favorite!!!
I wanted to be able to enjoy my favorite pie flavors in a little bit of a different way so I can get my pie fix whenever I want.
I was doing my weekly shopping at Walmart the other day and spotted these yummy Mrs. Smith's Pies and I into my cart went the Sweet Potato Pie and the Apple Pie.  Of course right next to the pie was my all time favorite Cool-Whip!!  So into the cart that went (okay I got 2 lol)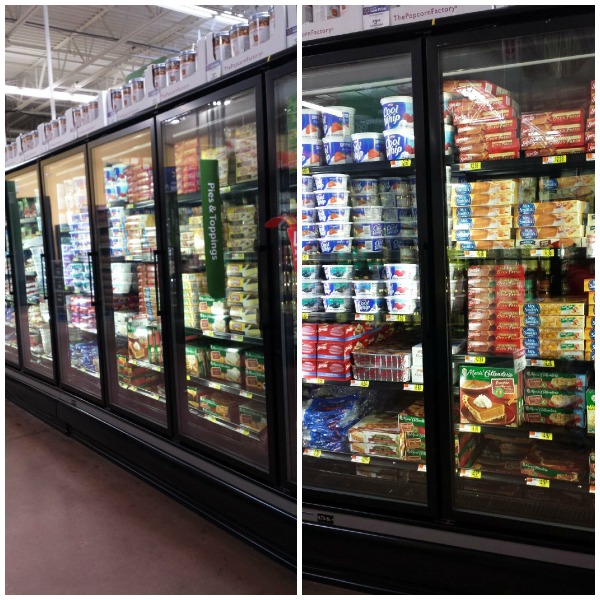 On the weekend my husband and I love to settle onto the sofa and catch up on TV and I like to make a special treat for us to enjoy while relaxing.  We both love milkshakes and I knew these pies could make amazing milkshakes!
Into the blender went the pumpkin pie, vanilla ice cream and a splash of milk.  To make this Sweet Potato Pie Milkshake really decadent I decided to flavor up my beloved Cool-Whip and top those milkshakes off.
For the Sweet Potato Pie Milkshake I made a Cinnamon Cool Whip and crumbled a little of the crust on top and I was in pie heaven!
For my husband I took a slice of the Mrs. Smith's Apple Pie and into the blender it went with vanilla ice cream and milk.  Apple pie and vanilla ice cream?  A perfect match already!!!  But of course I had to take it up a notch and make Salted Caramel Cool-Whip.  I never knew you could make already delicious pie even better!
Holiday Pie Milkshakes
Ingredients
1 slice of your favorite Mrs. Smith's Pie
2 scoops vanilla ice cream
1/4 cup milk
Cool-Whip
Cinnamon
Caramel
Salt
Instructions
In a blender add the pie slice, the ice cream and the milk.
Blend till smooth.
In a small mix about half a cup of Cool-Whip with 1/2 teaspoon cinnamon.
Top your milkshake with the Cool-Whip and enjoy!
For the salted caramel Cool-Whip take half a cup of Cool-Whip and mix with 1 T caramel sauce and a sprinkle of kosher salt.
Mix and top your shake!
You have to make these milkshakes!!  Come Friday when you are piling leftover turkey on your sandwich and nibbling on the last of the stuffing, unwrap that Mr. Smith's pie and toss it into your blender and be amazed at these Holiday Pie Milkshakes!
If you need more inspiration, check out the Cooking Up Good website. They have recipes, sweepstakes, loyalty programs, coupons and more! What's not to love? If you're looking for a new dinner idea or a chance to win some awesome prizes, be sure to check it out!
I have a special gift for you!!  You can save $1.00 on Mrs. Smith's Pie with the purchase of Cool Whip HERE!  So now you have even more reason to make these fabulous milkshakes!