Grilled "Everything" Chicken
Week two of our grilling series!!!  I'm sure by now you have dusted off your grill, pulled out your tongs and done some serious grilling this season.  We love to grill in the warm weather, all that sunshine just makes everything taste better!  I am always looking for new recipes to grill up and that is why I love this grilling series so much!
This week I am sharing with you this incredibly flavorful Grilled "Everything" Chicken.  My inspiration for this dish are those delicious everything bagels.  They are my favorite!  I wanted to carry over that amazing flavor into this grilled chicken, so I whipped up some of the "Everything" seasoning and slapped it on some chicken breasts, grilled them up and dinner was served and it was outstanding!  The best part is I have leftover seasoning so you know I will be putting that on everything lol!
Look how easy it is to make at home!  You will be using it on everything too, trust me!
I was worried the seasoning wouldn't adhere well to the chicken so I gave it a light coat of dijon mustard to help it stick, and applied the seasoning liberally taking into account that some would get lost in the grilling process. (I even added more than what is shown in this picture)
Then I just popped them onto a hot grill and let them cook till through.  When I flipped them over I noticed there still wasn't as much seasoning as I would have liked and added some more to the already grilled side and as the other side was cooking the seasonings stuck to the top and stayed put.
Grilled "Everything" Chicken
Ingredients
~Everything Seasoning~
4 teaspoons garlic flakes
4 teaspoons onion flakes
4 teaspoons poppy seeds
4 teaspoons sesame seeds
2 teaspoons kosher salt
Chicken
4 boneless skinless chicken
about 4 tsp of dijon mustard, just enough to lightly coat each side of chicken
pepper
Instructions
Mix seasoning spices in a small mason jar and shake to combine!
Get your grill nice and hot.
Spread a little dijon on each side of chicken.
Liberally top chicken with Everything seasoning.
Place chicken on grill seasoned side down.
Meanwhile place seasoning on other side.
Grill chicken for 7-8 minutes depending on size of breast.
Flip and is desired sprinkle a little more seasoning on grilled side.
Grill chicken another 7-8 minutes or until juices run clear.
Remove from grill, let rest, serve and enjoy!
 I hope you enjoy this quick and easy but super flavorful dinner everyone will love and if you want more grilling recipes be sure to come back next week where I share a grilled chicken thigh recipe that is marinated in a popular summer drink…..;)
Don't forget to head over to Dana's and check out her Monterey Chicken Copycat Recipes. Yum!
 Check out the rest of our Grilling Series here!
Looking for the perfect sweet treat after your yummy grilled dinner?  Check out my Watermelon Poke Cupcakes, they make the perfect refreshing dessert!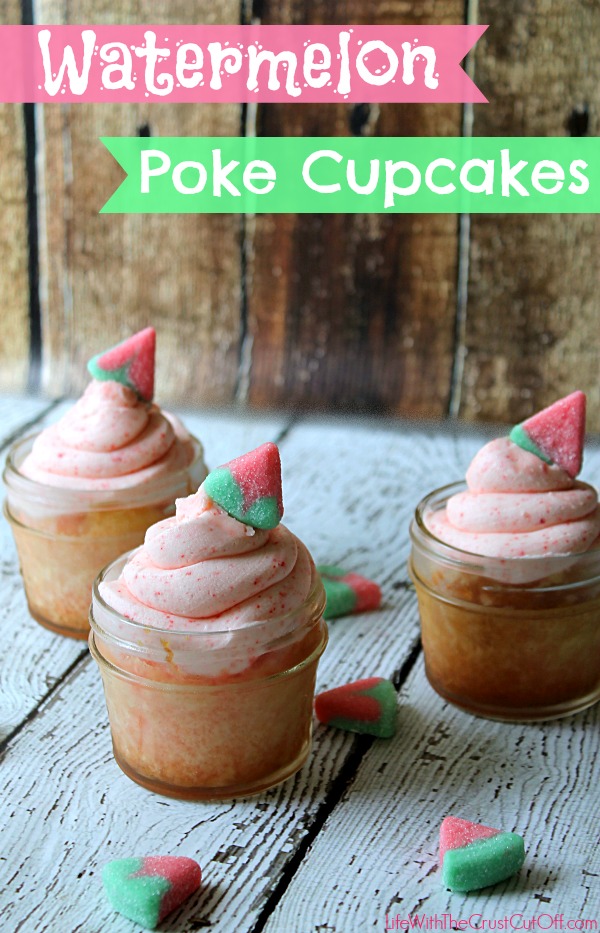 Follow me on Pinterest for more yummy recipes!!
Visit Life With The Crust Cut Off's profile on Pinterest.
Linked at: