Entertaining~Frozen: How Fresh Stays Fresh
This is a Sponsored post written by me on behalf of American Frozen Foods Institute and the Frozen Food Roundtable. All opinions are 100% mine.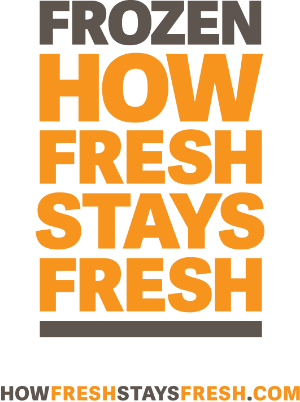 Hey yall!!  It is back to school time!  That means time to things to get a little crazy!  I know you can use all the help you can get in the kitchen so today I am going to talk to you about fresh vs frozen and the benefits of frozen foods in this post…Frozen. How Fresh Stays Fresh.
So as a mom of a rambunctious 5 year old and trying to work from home and homeschool I rarely have a minute to myself and often rely on my freezer to help me get through some tough days.  Frozen foods have come a long way and are a great option when you need a quick meal that is easy to prepare and can fit any lifestyle or palate that you can prepare without sacrificing any taste or nutrition.
Plus frozen food is so fresh!  Freezing naturally pauses amazing recipes made with fresh quality ingredients and suspends them there until just the moment you are ready to enjoy them, locking in all their yummy flavor, freshness and nutrients.  And frozen food is made from real ingredients from real recipes, freezing is just a natural pause button that keeps just picked, just baked and just crafted foods at the peak of freshness!
Back to school often means entertaining, birthday parties, after school playdates, soccer tournaments celebrations, we see it all this time of year.  But I don't sweat!!  I just open the freezer and know it is all taken care of!
When I know company is coming over I am always in a rush to get everything cleaned up and the food prepared that thinking of making another meal just stresses me out so I reach in the freezer for a quick breakfast that satisfies us all!  Warm fluffy Eggo waffles drizzled in syrup and butter.  They make a quick breakfast for everyone so I can get on to party planning!
Now when it comes to hosting that playdate get together I am always ready with some Freschetta Pizza on hand!  It bakes up fluffy and golden with a self rising crust and the toppings always taste so fresh and high quality!
The little ones always love these Bagel Bites and they are a snap to prepare in the microwave.  Just a few minutes and I can set out these little bite sized pizzas that the kids go crazy for!!
When the party is over it is time for this mama to grab a bite to eat and Stouffer's Mac and Cheese always hits the spot!  Fast and fresh from the microwave it is instant comfort and the perfect dinner to end a busy day of entertaining!
But wait I have one more trick up my sleeve!  You worked so hard entertaining guests you deserve a treat.  Healthy Choice Frozen Greek Yogurts and a perfect sweet treat to end your day and these individual portions are a delicious dessert.
So stock your freezer with some of these quick essentials and you will always be prepared for that impromptu get together!