This post is sponsored by Cafe Mom and Daisy.  All opinions are 100% my own.
Hey guys!!!  I cannot believe the weather is warming up and the sunshine is finally coming out!  Soon we will be in the full swing of summer, days full of swimming till were prunes, BBQs and nights full of grilling and lightning bugs.
Before we know it, it will be the 4th of July. Is there anything better than spending a warm sunny day decked out in red, white, and blue and grilling out with your family and friends and eating fabulous potluck food?!
My grandparents always have a huge 4th of July party and it goes on all day and everyone brings something to throw on the grill and a dessert or side.  I always like to bring an appetizer and I have found little easy bites that you can pick up are the most popular ones.
My family loves my enchilada dip, but I wanted to make it a little easier to eat around the pool.
So I put it in these little tortilla chip cups, perfect!!!
But they looked a little plain…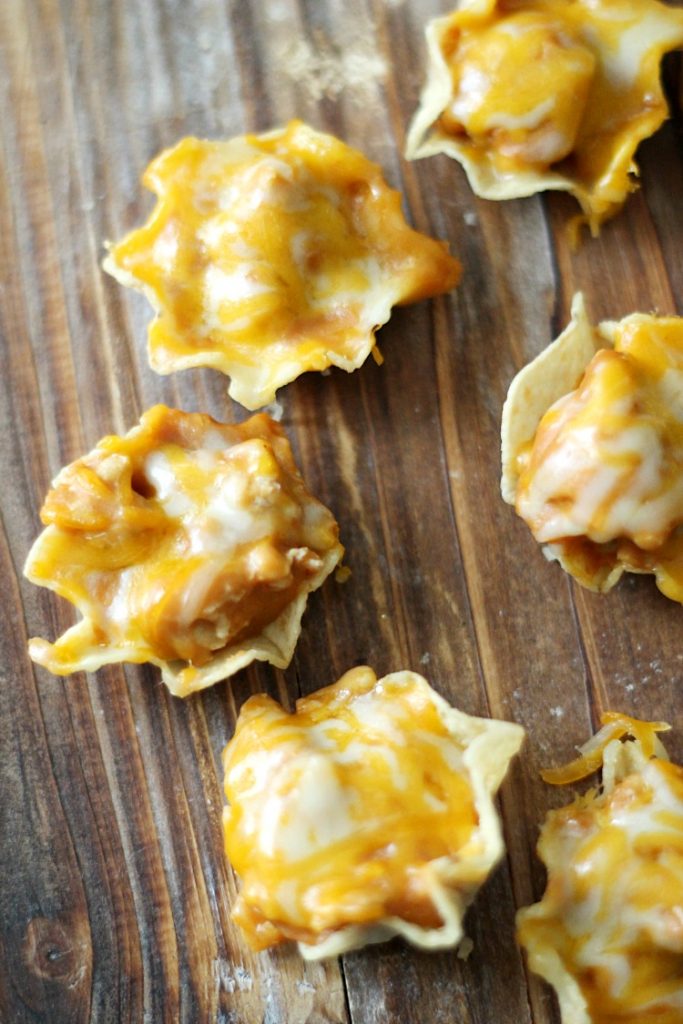 Then I remembered I have this amazing new Daisy Sour Cream Squeeze!  I am obsessed with this sour cream!  We all already know Daisy is the best sour cream, but now it is even easier to use!
Now look how pretty!
Enchilada Cups
Ingredients
1 pound ground beef
1 can enchilada sauce
1 small can refried beans
2 cups shredded Mexican blend cheese
Tortilla Scoop Chips
Daisy Squeeze Sour Cream
Scallions
Instructions
Brown and drain the beef
Add the enchilada sauce, refried beans and 1 1/2 cups of cheese.
Spoon the filling into the tortilla scoop chips.
Sprinkle with the rest of the cheese.
Pop into a 300 degree oven or under the broiler just to melt the cheese.
Top with a squeeze of Daisy Sour Cream and a sprinkle of scallions, yum!
On taco night I used to have to put my sour cream in a ziploc bag and squeeze it onto our tacos and nachos to make sure it got on there evenly. Now I just open the fridge and pull out the Daisy Squeeze Sour Cream and we are good to go!!
I also love it because there is no muss, no fuss, no mess.  Just squeeze and go.  It even comes out in a pretty little star shape!
I am so glad they finally came out with this, it is just what I have been needing!!
This is perfect for summertime grilling and BBQs, just pop this on the table and you are ready to go!!
This Squeeze Sour Cream is perfect for topping tacos, nachos, quesadillas, these little enchilada cups, anything!!  You can get creative with it!
Mmm grilled fajitas with a squeeze of sour cream sounds heavenly!!
So this summer when you're setting out the ketchup and mustard don't forget to grab the Daisy Squeeze Sour Cream!!