Cheesy Buffalo Ranch Chicken Roll Ups
Hey guys!!!! Back to share with you another really easy dinner idea! It is no surprise that I love using crescent rolls for dinner. I used them in my super popular Chicken Ranch Club Roll Ups
And my new favorite Cheesesteak Crescents, which are to die for!! Seriously a dinner I turn to ALLL the time!
These Cheesy Buffalo Ranch Chicken Roll Ups are a snap to make! All you need is a little chicken (a rotisserie chicken would save you even more time!) a little hot sauce, some cheese, ranch and crescents and dinner is done! I add a little green onion for an extra pop of flavor, yum!
Now I serve these for dinner with a side salad or some mac and cheese and I have got one happy family and a happy mama because I got in and out of the kitchen in no time!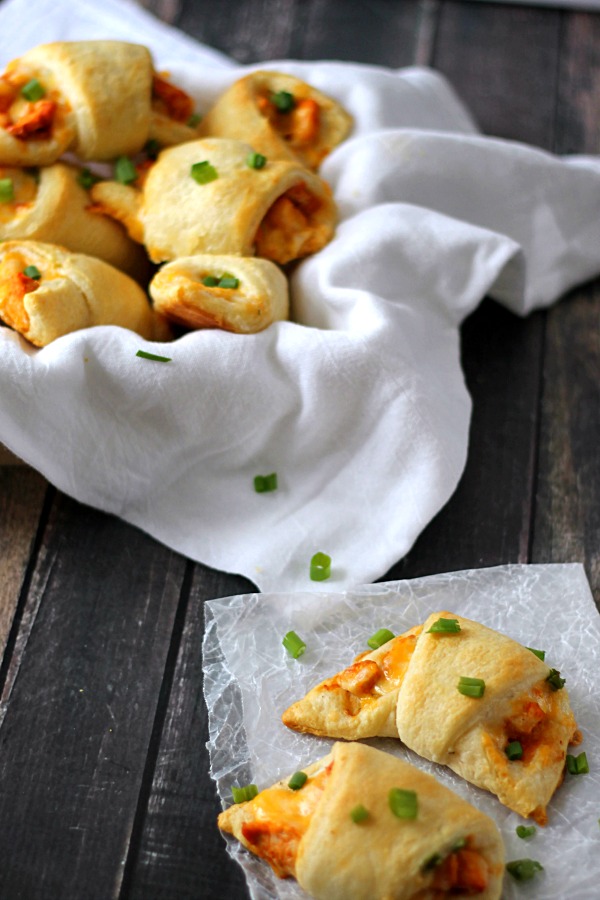 Making these could not be simpler. You just pop open a can of crescents, spread on a little ranch, top with a little chicken mixed with hot sauce, then some shredded cheese and green onions.
Roll them up, pop them on a cookie sheet and in minutes you have cheesy, warm little buttery bundles with a spark of heat, the perfect combination!
Now my family can take a little heat and these are not very spicy at all (they can be if you add more hot sauce) but if you want to forgo the heat altogether just swap out the buffalo sauce for bbq sauce and bam another scrumptious dinner!
Cheesy Buffalo Ranch Chicken Roll Ups
Ingredients
Can of 8 crescent rolls
2 chicken boneless skinless breasts diced
Hot Sauce
Ranch Dressing
1 cup shredded colby jack cheese
3-4 chopped scallions
Instructions
Add the diced chicken to a skillet and cook on medium until browned and cooked through.
Add in some hot sauce to coat. There is no measurement because some like it hot, some like it not, so add in what you are comfortable with. You want all the chicken lightly coated with the sauce but you can go heavier if you like,
Preheat oven to 350
Unroll the crescent rolls into triangle and smear a little ranch dressing on the entire surface of the crescent.
Add a little chicken to wide side of each crescent (careful not to add too much!)
Now top with a little cheese,
Sprinkle some scallions on.
Roll up and bake for 12-15 minutes until golden brown!
Make these! Trust me they will soon be on your regular rotation too!
Head on over to Dana's and check out her Grilled Sweet Sticky Wings, yum!!
Need to get dinner done fast? Check out more of my easy dinners!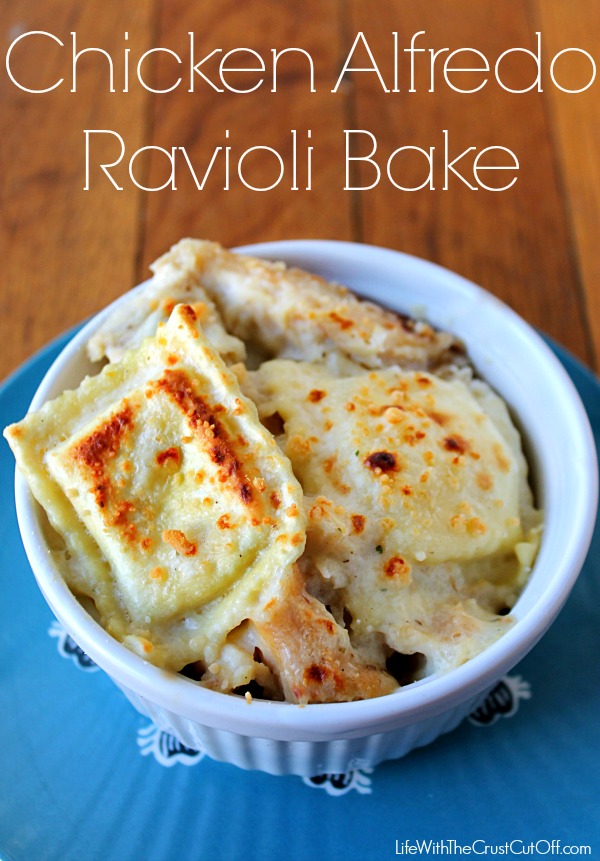 Need even more dinner inspiration? My Pinterest boards are full of easy recipes! Check it out and follow me here
Visit Life With The Crust Cut Off's profile on Pinterest.