20 Fabulous Ways To Style Tiered Trays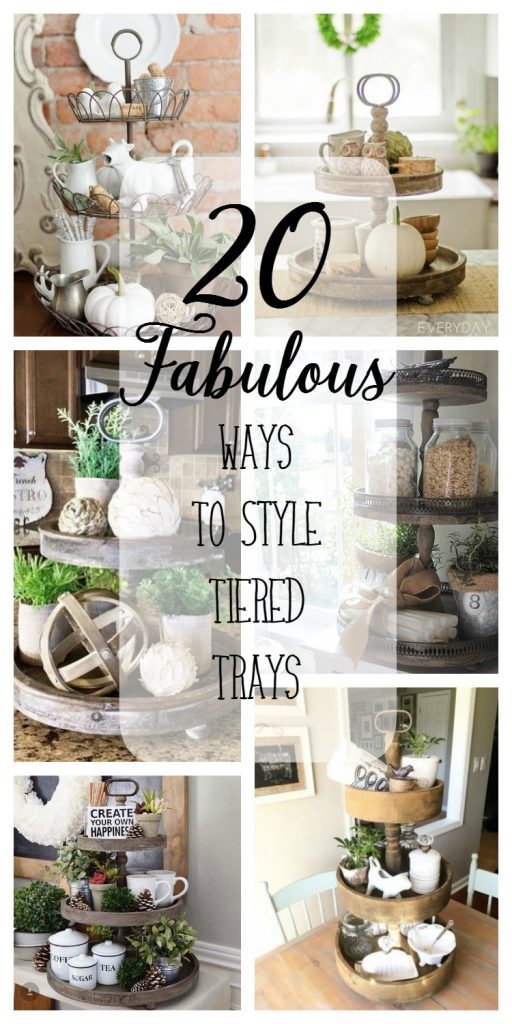 Hey guys!!! I have got an awesome round up for you today! I have recently been redoing my den, we moved in 2 years ago and never touched it. It is the first room you walk into and we just starting dumping our purses and bags in there and it was bad. The walls were a flesh colored paneling and I could not stand it so we painted them white, wait I feel like this is a story for another blog post…. Back to tiered trays.
Sooo long story short I have a lot of surface and shelves that need decor in my den so I have been scouring the thrift stores and flea markets in such to build up a stash of decor for this room. Thanks to Pinterest I have become obsessed with tiered trays, I own 3 now….
But they are naked, no styling to them whatsoever, they just are sitting there waiting to be filled with all sorts of perfectly arranged bits and pieces. So back to Pinterest I went, it got me into this tiered tray mess, it needed to get me out lol.
Soo I have gathered for you (and myself) 20 Fabulous Ways To Style Tiered Trays.
These are gorgeous and I want all of them!! But that required buying more trays and then my husband might cut me of lol.
Want to buy your own tiered tray to decorate? I have found mine at Ross, Sam's Club and Save-on-Crafts but you can also find them on Amazon
and usually Zulily.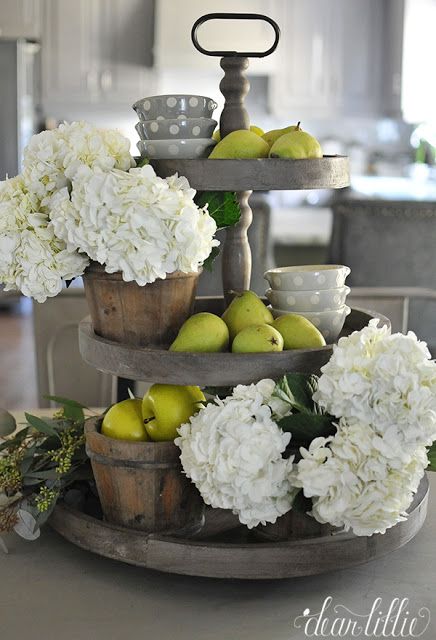 Nested Sanctuary
Dear Lillie
Pottery Barn
Painted Fox Home