The Nestlé Pure Life Drink Better. Live Better. Rewards Program
This is a Sponsored post written by me on behalf of Walmart. All opinions are 100% mine.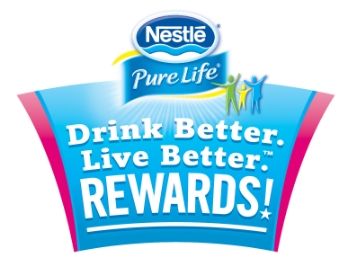 So we all know that drinking water is super good for us right?  You know that!  Now I love a nice cold drink of water straight from the fridge, there is nothing better than that in the summer.  I just found out I can get rewarded for drinking water?  Say what?!?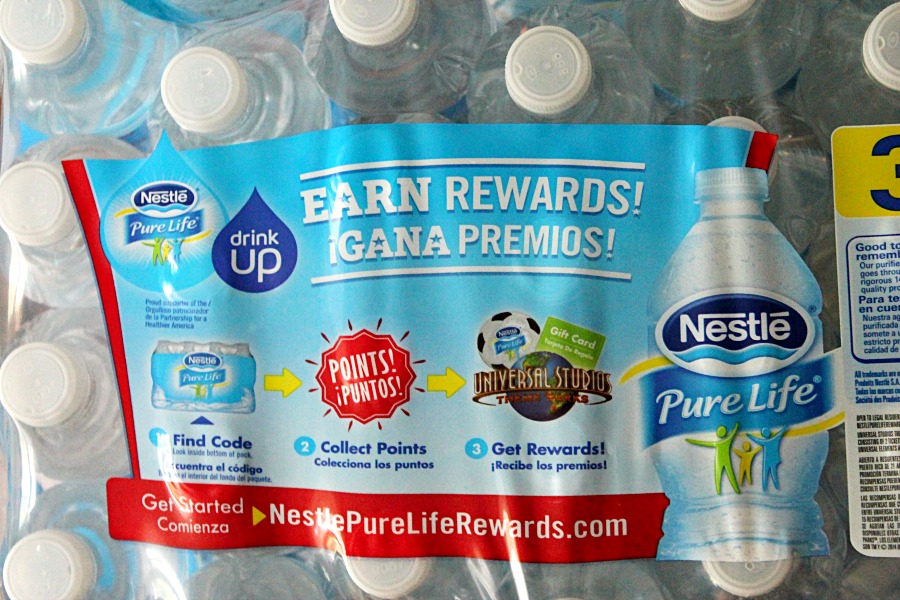 Oh yeah Nestlé® Pure Life® now has introduced their Drink Better. Live Better.™ Rewards program which is a great way to help moms make drinking water more fun for their family.
When you buy specially marked packages of Nestlé® Pure Life® water at Walmart you can participate in the The Nestlé® Pure Life® Drink Better. Live Better.™  Rewards Program.  All you gotta do is sign up at NestlePureLifeRewards.com, collect the codes from the bottom of the package and you are all ready to start redeeming rewards like coupons, Amazon Gift Cards, backpacks, scooter, a year supply of water or tickets to Universal Studios.  How fun is that!! (promotion ends 09/30/14)
There are even more ways for you to collect points like sign up via Facebook, invite friends to sign up for the program, download the Nestlé® Pure Life® Hydra-Trainer app, or watch the Nestlé® Pure Life® Water Wizard Videos!
So see it is so easy to get points!  Then you get to redeem them for such awesome rewards!!  I mean what is better than getting a crispy refreshing drink of water and getting rewarded for it!
Wait it actually does get better!  You can double your points between 07/21/14 and 08/15/2014 with their Back to School Double Points program.
So sign up for yourself and start collecting points today!  What reward are you most excited about redeeming your points for?