Chocolate Cheesecake Cookie Bites
Hey y'all!!!  I am back with another awesome dessert perfect for Valentine's Day.  I love making cookie cups and every time I make them they disappear in minutes.
I usually make just a vanilla cheesecake filling but come on what's Valentine's without a little chocolate?
My favorite part of these little bites are how easy they are to make, you just start with a sugar cookie mix from the baking aisle and then whip up a super simple filling of cream cheese and pudding.  Of course they are just too cute which makes them even more irresistible!
When Valentine's Day rolls around you have to make these for the sweeties in your life.  These are perfect for a little sweet treat for your kids, the perfect party bite or even just a decadent little dessert to share with your honey after a romantic dinner.
I just mix a little cocoa into a sugar cookie mix (the dry kind on the baking aisle), roll them into balls and pop them into your greased mini muffin tin.
When they come out of the oven I immediately make a center by pushing a little shot glass into the middle to make the well for all that yummy cheesecake filling.
That filling by the way is so luscious I could just eat it with a spoon, yum!!  Softened cream cheese is blended with chocolate pudding that I make using half the milk called for to produce a thick rich filling.
A few heart sprinkles and you are sure to put Cupid out of business!  If sprinkles aren't your thing, feel free to top each one with a little slice of strawberry for a pop of color.
Chocolate Cheesecake Cookie Bites
Ingredients
1 dry sugar cookie mix
1 egg
1 softened stick of margarine
1/4 cup cocoa
8 oz block softened cream cheese
Large box instant chocolate pudding, 5.1 oz or so
1 3/4 cup cold milk
Instructions
Make cookie dough as directed on package with the egg and margarine, adding in the cocoa and a splash of milk if batter is too dry.
Roll dough into 32 (1-inch balls); place in greased muffin cups.
Press each ball in bottom and up side of muffin cup.
Bake at 350°F for 12 to 15 minutes.
Immediately press a shot glass into each cup to form a middle.
Cool 20 minutes.
Remove from pan; cool completely.
While cookie cups are cooling mix the filling.
Beat an 8 oz block of softened cream cheese in a mixer.
In separate bowl mix a large box of instant chocolate pudding with 1 1/2 cups cols milks and mix till smooth and thickened.
Add pudding to cream cheese and blend.
Put cream cheese mixture into a ziploc bag and snip the end off and pipe filling into cups.
Be sure to head over to Dana's and check out her Cookies & Cream Red Velvet Brownies, yum!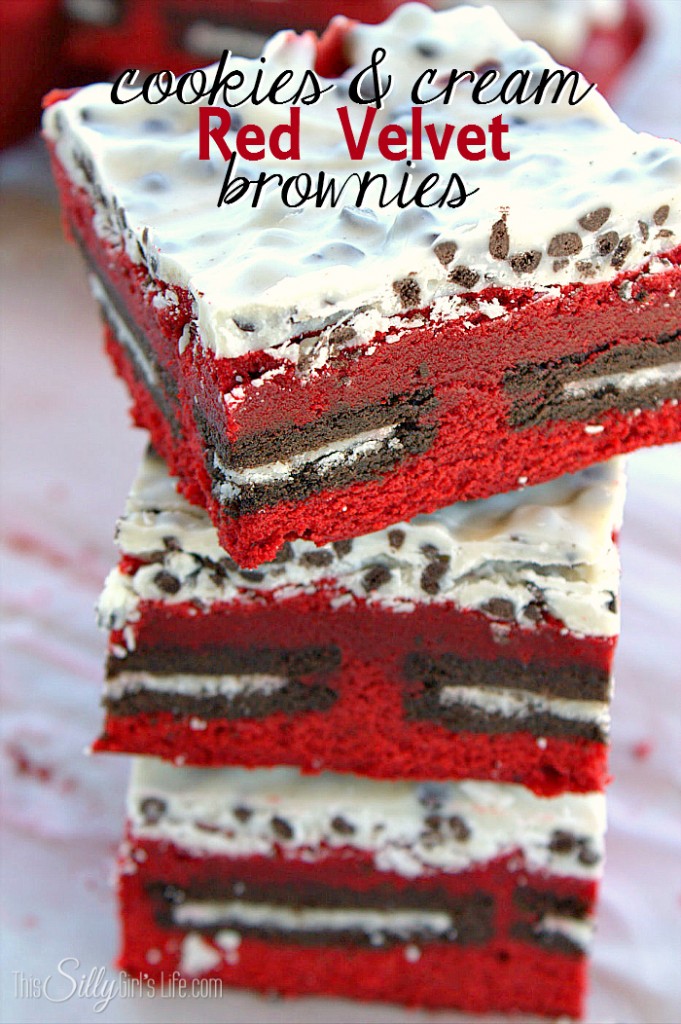 Check out my other great Valentine's Day Treats!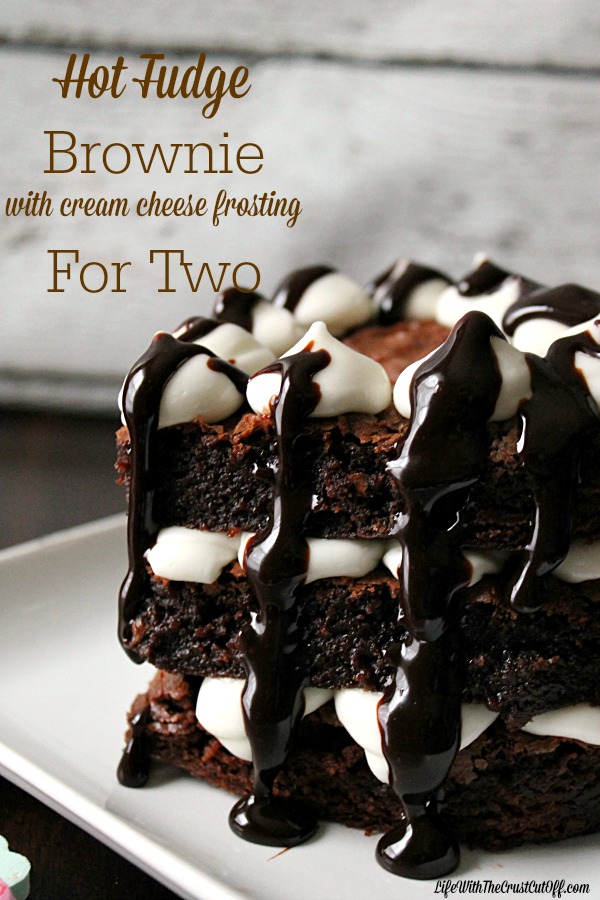 Follow me on Pinterest for more yummy inspiration!!
Visit Life With The Crust Cut Off's profile on Pinterest.